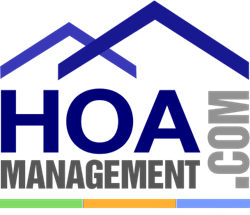 Houston, TX (PRWEB) April 05, 2014
HOA Management (.com) is proud to announce a new advertising partnership with Ideal Towing. Ideal Towing offers superior towing services to homeowners associations in the Houston, TX area.
Ideal Towing has partnered with HOA Management (.com) to advertise their services to community associations and property management companies in the metropolitan Houston area that are actively searching for parking enforcement services. As a result of the new partnership, Ideal Towing will appear on the HOA Management (.com) vendor directory. To learn more about Ideal Towing, visitors to the directory can view their profile page on HOA Management (.com). This page allows users to contact them in a number of ways. These include a direct hyperlink to their website, a current phone number, and an email contact form.
Ideal America's goal is to provide services to communities that result in increasing image and curb appeal. They ensure their clients' parking lots are kept orderly from processing parking permits to patrols and the removal of vehicles in violation of the community's parking guidelines. Ideal provides legal representation in the event of a tow hearing, and will handle owners whose vehicles have been towed so the property manager does not have to. Their online dashboard service allows property managers and towed owners to view all violation information, including photographs. Ideal also offers twenty-four hour electronic dispatching enabling them to quickly respond at any time.
HOA Management (.com) is a leading HOA property management directory that uses targeted marketing strategies to reach out to community associations and offer them free access to its online directory. Association residents and board members are able to connect with professional management companies and service providers in their local area by searching on the HOA Management (.com) directory. To learn more about HOA Management (.com), visit http://www.hoamanagement.com or email sales(at)hoamanagement(dot)com.
###