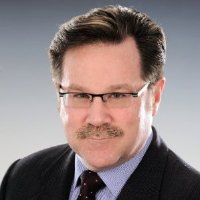 I joined AEPG Wealth Strategies because I was seeking a firm that first and foremost, maintained a fiduciary relationship with their clients. -Robert McDevitt
Warren, NJ (PRWEB) April 04, 2014
AEPG® Wealth Strategies is pleased to announce that Robert M. McDevitt, Vice President, Retirement Plan Solutions has joined the firm. Bob concentrates on working with corporate and professional service clients in both the areas of qualified and nonqualified retirement plan benefits. He helps clients understand the unique benefits of working with a 3(21) or 3(38) investment fiduciary that provides professionally managed investment portfolios, fiduciary protection and complete fee transparency to retirement plan committees and plan sponsors. Bob also works with individual clients in asset allocation modeling and retirement planning. Bob stated his reason for joining AEPG: "I joined AEPG Wealth Strategies because I was seeking a firm that first and foremost, maintained a fiduciary relationship with their clients. In addition, AEPG provides services in all the areas that will help me provide solutions to my clients: deep & broad financial planning, investment management, risk management, retirement plan consulting, design and management, and employee health and benefits planning. I believe that AEPG embraces its fiduciary responsibility. This is especially important in the 401(k) plan and retirement benefits space because providing truth and transparency has become a differentiator."
Chris Schiffer, COO said "We are excited to have Bob as part of our team and I am confident he will be a valuable addition and add much to the firms goals this year and beyond."
Bob brings over 25 years of experience in working with corporate clients in the plan design and investment funding of retirement benefit programs including defined benefit, 401(k), profit sharing , and nonqualified deferred compensation plans.
Bob earned his Bachelor's degree from Temple University and received his MBA from Drexel University with a concentration in Finance and Investment Management. He also earned the Accredited Investment Fiduciary (AIF®) professional designation awarded by the Center for Fiduciary Studies. Bob holds Life and Health Insurance licenses in the state of Pennsylvania.
Bob is a member of the American Society of Pension Professionals & Actuaries (ASPPA) Benefits Council of Greater Philadelphia.
Bob can be reached at: rmcdevitt(at)aepg(dot)com, (908) 821-9775
About AEPG ® Wealth Strategies: http://www.aepg.com
For over 30 years, the clients of AEPG Wealth Strategies have benefited from personalized, comprehensive wealth management and financial advisory services. Our services to individuals, business owners, physicians and corporations include: Comprehensive Financial Planning, Investment Management, Individual Insurance, Group Insurance, 401(k), Retirement Plan Solutions, and Estate Planning.