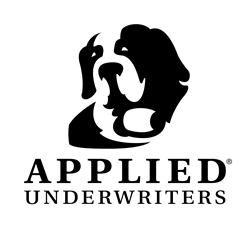 Omaha, NE (PRWEB) April 04, 2014
Applied Underwriters announced the national launch of its pilot program, Nexus, designed in response to the effects prescription drug abuse has shown on workers' compensation costs and injured workers' ability to become healthy again.
"Nexus was born out of the idea that by combining Applied Underwriters immense medical and loss data, along with our in-house medical program and a professional treatment team, we could form a connected group to help injured workers become healthy again," said a company insider.
Research by the National Council on Compensation Insurance (NCCI) shows prescription drugs account for 19% of workers' compensation medical costs. In particular, opioid prescriptions have been linked with poorer outcomes, longer disability and higher medical costs for injured workers.
Nexus promotes safe and reasonable use of opioids consistent with evidence-based medicine and treatment guidelines, and connects each person providing help to an injured worker – from the primary treating physician, the pharmacist, and the claims adjuster – to work in conjunction to oversee a timely return to work for the injured worker.
The program aims to decrease the overall average duration and volume of opioid use, the injured worker's risk for dependency, disability duration and the risk of prescription-related fraud or abuse, resulting in improved return to work outcomes and reduction of claim costs.
About Applied Underwriters, Inc.
Through its subsidiaries and affiliates, Applied Underwriters, a Berkshire Hathaway Company, is a leading provider of workers' compensation insurance and financial services for companies nationwide. For more information, visit http://www.auw.com/ or on Twitter: @AppliedUW