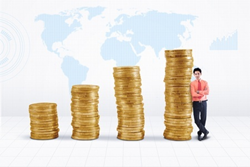 Long Beach, California (PRWEB) April 05, 2014
As a direct lender, Broadview Mortgage Long Beach Scott Schang, Branch Manager of Broadview Mortgage Long Beach, announces alternatives to FHA financing.
With a FHA loan, homebuyers are more likely to refinance that loan at some point in the future to remove the mortgage insurance.
FHA mortgages are tempting in today's market, consistently offering lower interest rates than Conventional financing.
To reduce cost homebuyers can calculate the long-term cost of the lower rate, higher cost FHA option, and compare that to a Conventional, higher rate, lower cost option for alternatives to saving money.
Depending on homebuyers credit profile, debt to income ratio, and down payment, there may be alternatives to be considered, says Schang.
First Time Homebuyers that are looking for down payment or closing cost assistance are already running into the more restrictive guidelines currently indicative of Conventional underwriting guidelines, adds Schang.