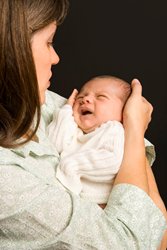 It was a huge mistake by both the U.S. government & biotech industry to release products without long-term independent studies. What we are now looking at with glyphosate-based herbicides is a similar situation to what we all faced in the 1970s with PCBs.
Mission Viejo, CA (PRWEB) April 07, 2014
In the first ever testing on glyphosate herbicide in the breast milk of American women, Moms Across America and Sustainable Pulse have found 'high' levels in 3 out of 10 samples tested. The shocking results point to glyphosate levels building up in women's bodies over a period of time, which has until now been refuted by both global regulatory authorities and the biotech industry.
Glyphosate-containing herbicides are the top-selling herbicides in the world and are sold under trademarks, such as Monsanto's popular brand 'Roundup'. Monsanto's sales of Roundup jumped 73 percent to $371 million in 2013 (3) because of its increasing use on genetically engineered crops (GE Crops).
From a total of 10 samples sent in by Mothers from states across the U.S., 3 women had detectable levels of glyphosate in their breast milk. The highest glyphosate level was detected in a mother from Florida (166 ug/l) and the other two mothers with 'positive' results were from Virginia (76 ug/l) and Oregon (99 ug/l).
The levels found in the breast milk testing of 76 ug/l to 166 ug/l are 760 to 1600 times higher than the European Drinking Water Directive allows for individual pesticides. They are however less than the 700 ug/l maximum contaminant level (MCL) for glyphosate in the U.S., which was decided upon by the U.S. Environmental Protection Agency (EPA) based on the premise that glyphosate was not bio-accumulative.
Monsanto and regulatory bodies worldwide have based all of their regulations on the assumption that glyphosate is not bio-accumulative. Senior Monsanto scientist, Dan Goldstein, even recently stated (4), "If ingested, glyphosate is excreted rapidly, does not accumulate in body fat or tissues, and does not undergo metabolism in humans. Rather, it is excreted unchanged in the urine."
The glyphosate testing commissioned by Moms Across America and Sustainable Pulse also analyzed 35 urine samples and 21 drinking water samples from across the U.S. This independent testing found levels in urine that were over 10 times higher than those found in a similar survey done in the EU by Friends of the Earth Europe in 2013. (5)
The initial testing that has been completed at Microbe Inotech Labs, St. Louis, Missouri, is not meant to be a full scientific study. Instead it was set up to inspire and initiate full peer-reviewed scientific studies on glyphosate, by regulatory bodies and independent scientists worldwide. This testing was done using ELISA tests and due to a high minimum detection level in breast milk and urine, it is possible that even those samples which tested negative contained 'worrying' levels of glyphosate.
When interviewed, Earth Open Source Research Director, Claire Robinson, shared an important insight, "Regulators and industry always say it is the dose that makes the poison, and even the increasing levels of glyphosate currently found in food and feed and the environment are not a problem. However, that argument only holds true if glyphosate doesn't build up in the human body and is excreted as fast as we take it in. These breast milk results suggest glyphosate may bio-accumulate. That means that our body tissues might be exposed to higher levels than the so-called safe levels set by regulators. So, these regulations are not protecting us."
This case of finding high levels of glyphosate in breast milk is a potential re-run of the polychlorinated biphenyls (PCBs) of the 1970s (1), which ended up in this chemical compound's production being banned by the U.S. Congress in 1979. Today, there are still communities like Nitro, West Virginia (6) and Charlotte, North Carolina (6) struggling to overcome PCB exposure, resulting health damages, and clean-up.
Before the ban Monsanto, the only North American producer, had marketed PCBs under the trade name Aroclor from 1930 to 1977 and had insisted that it was not toxic. It was not until levels of PCBs in breast milk were found to be 10 times those in blood, obtained from the residents in the Osaka Prefecture of Japan (7), that the toxicity of PCBs was questioned by regulators, leading to the 1979 ban.
Sustainable Pulse Director, Henry Rowlands stated, "It was a huge mistake by both the U.S. government and the biotech industry to promote and release products without long-term independent studies. What we are now looking at with glyphosate-based herbicides is a similar situation to what we all faced in the 20th Century with PCBs, DDT, and Agent Orange."
Read the full announcement on this recent pilot study with quotes from global scientists and mothers on the Sustainable Pulse website.
Read the full report including testing results on the Moms Across America website.
Moms Across America is presented by the nonprofit CA State Grange and is a national coalition of unstoppable Moms. "Empowered Moms, Healthy Kids."
Sustainable Pulse provides the general public with the latest global news on GMOs, sustainable food, and sustainable agriculture from our network of worldwide sources.
______________________________________________________________________________________
1 Environmental Protection Agency, Health Effects of PCBs, http://www.epa.gov/epawaste/hazard/tsd/pcbs/pubs/effects.htm
2 Journal of Food & Chemical Toxicology, June 2013, Thongprakaisang S, Thiantanawat A, Rangkadilok N, Surivo T, Satavavivad J, Glyphosate induces human breast cancer cells growth via estrogen receptors, (ncbi.nlm.nih.gov/pubmed/23756170); Entropy, April 2013, Samsel A, Seneff S, Glyphosate's suppression of cytochrome P450 enzymes and amino acid biosynthesis by the gut microbiome: Pathways to modern diseases; Sharma R, Damgaard D, Alexander TW, et al. Detection of transgenic and endogenous plant DNA in digesta and tissues of GMO Myths and Truths 63 sheep and pigs fed Roundup Ready canola meal. J Agric Food Chem. 2006; 54(5): 1699–1709; Séralini, G-E., Clair, E., Mesnage, R., Gress, S., Defarge, N., Malatesta, M., Hennequin, D. & de Vendômois, J.S. (2012). Long term toxicity of a roundup herbicide and a roundup-tolerant genetically modified maize. Food and Chemical Toxicology, 50:4221-4231; Journal of Organic Systems, June 2013, Carman J, Vlieger H, Steeg L, Sneller V, Robinson G, Clinch-Jones C, Haynes J, Edwards J, et al. A long-term toxicological study on pigs fed combined genetically modified (GM) soy and GM maize diet; Earth Open Source, June 2012, Antoniou M, Robinson C, Fagan J, GMO Myths and Truths.
3 Bloomberg, Jack Kaskey, Monsanto Raises Forecast as Profit Tops Estimates on Corn Seed. http://www.bloomberg.com/news/2013-04-03/monsanto-raises-forecast-as-profit-tops-estimates-on-corn-seed.html
4 Dan Goldstein, Response to Question on Collaborative Biotech Web Forum, GMOanswers.com. http://gmoanswers.com/ask/given-glyphosate-lipid-soluble-and-knowing-its-really-only-ingested-humans-through-gm-foods-how
5 Friends of the Earth Europe, Glyphosate: media briefing, June 2013. https://www.foeeurope.org/weed-killer-glyphosate-found-human-urine-across-Europe-130613
6 West Virginia Fish Consumption Advisories, Contaminants and Health Risks. http://www.wvdhhr.org/fish/General_Advisories.asp. Charlotte-Mecklenburg Utilities Advisory Committee, Minutes of Meeting, October 2013. http://charmeck.org/city/charlotte/Utilities/AboutUs/Documents/Minutes%20October%202013.pdf
7 Springer Link, Levels of polychlorinated biphenyls (PCBs) and organochlorine pesticides in human milk and blood collected in Osaka Prefeture from 1972 to 1977, T. Yakushiji, I. Watanabe, K. Kuwabara, S. Yoshida, K. Koyama, N. Kunita. http://link.springer.com/article/10.1007%2FBF00454276