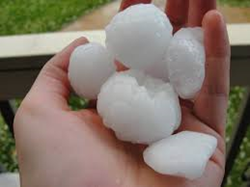 It is easy to remember and it is true, Hail Damage Sucks so we made it our website name so people could remember it when they needed to.
Dallas, Texas (PRWEB) April 04, 2014
With the recent hail storms that swept through Dallas, Denton, Melissa and McKinney, many people saw their personal and real property damaged. While the intense bombardment from hail stones produces obvious devastation, some of those who endured through the storm were lucky enough to come away with seemingly light damage.
Roofing experts agree that first impressions can be deceiving and that all homeowners should have their roofs examined for hail damage. That is why Aspenmark Roofing & Solar is urging all area homeowners to have an inspection performed by an expert today.
Vents and shingles are areas of the roof that are most likely to receive damage during a storm. Hail will typically produce dents in the surface of these shingles, leading to granule loss. The end result is a roof that simply won't hold up to the conditions over time. In order to avoid an even more costly problem with leaks, it is necessary to have a professional inspection completed as quickly as possible, preferably without delay. The longer you go without filing a claim with the insurance company, the more difficult it will be to get work started without having to pay out-of-pocket expenses yourself.
Aspenmark Roofing will have their experts come out for free and inspect your roof to let you know promptly if you had any damage. They are a local company with an A plus rating with the Better Business Bureau, who have provided roof repair and installation services to residents of Dallas, Fort Worth and Tyler area for years now. They will happily work with homeowners to guide them through the whole process of having a roof replaced.
Once an insurance adjuster has been contacted and the claim has successfully been approved, the work on your new roof can start immediately. Aspenmark uses only the highest quality roofing materials with crews of expert craftsmen to ensure that each and every roof is installed flawlessly. In fact, the company stands behind its work by offering a five year workmanship warranty, that is in addition to the standard warranties offered by shingle and gutter manufacturers. So the bottom line is that you can trust the professional builders and sales team at Aspenmark.
If you suspect that your home has been damaged in the recent hail storms, then please call Aspenmark today at 214-823-7663, they are there twenty four hours a day, seven days a week, to help you through this time.