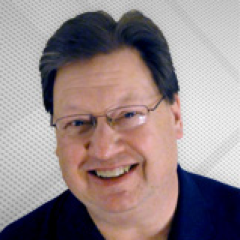 ViMillionaire and SimplyG CEO GJ Reynolds said, 'I am now pulling for the under dog now. Because I am an LSU guy and I bleed purple and gold, I have to go against Kentucky. I am a big Billy Donovan fan, since he was a player at Providence, so anyone.'
Hartford, CT (PRWEB) April 05, 2014
Neil Haley, The Total Tutor host of Author's Corner, interviewed Ken Davis to find out about his experience at the East Regional Finals at Madison Square Garden, the history of UConn basketball, and his Final Four prediction.
Davis, who is an award-winning sports writer and author of three books on college basketball, was inducted into the New England Basketball Hall of Fame in June 2013. His most recent book, 100 Things Kansas Fans Should Know & Do Before They Die, was published by Triumph Books in November 2013.
After 25 years in the newspaper industry, Davis has been a freelance writer and national college basketball writer for NBCSports.com, Athlon Sports, Scout.com and FoxSports.com. From 2011-2013, Davis also was publisher, editor and lead writer for UConnPlaybook.com, part of the Scout.com network. He currently produces the college basketball power rankings and other content for FoxSports.com.
The University of Connecticut Basketball Vault arrived in bookstores in October 2010. This book, by Whitman Publishing, covers the entire history of the Huskies, from the humble beginnings in 1901 through the 2009-2010 season, from Louis Alexander to Kemba Walker. Included in this interactive scrapbook are never-before-published photographs, artwork and replica memorabilia drawn from UConn's campus archives and other sources. The University of Kansas Basketball Vault was published in December 2008 and covers the history of the Jayhawks, from James Naismith all the way through the 2007-08 season when Mario Chalmers led KU to the NCAA championship with a sensational come-from-behind victory over Memphis.
In this interview, Davis shared his experience at the East Regional Final on Author's Corner. As UConn beat Villanova, he talked about how quickly the UConn fans were ready to buy tickets for the Garden and how he was skeptical that they could beat Michigan State. According to Davis, the win over Villanova was a good redemption game for the program after the last couple years of difficulties.
"It was an amazing crowd at the Regional finals," said Davis, who admitted that he was enthused by the crowd at the Regional Final. "It was 70 percent UConn fans. They had a huge home court advantage."
"I was huge fan of UConn as a kid," said host Neil Haley. "This put a stamp on Madison Square Garden and to honor the old Big East."
The rise of UConn basketball began when they won the NIT with Cliff Robinson. Davis gives credit to Jim Calhoun for the success of the program, where UConn won 7 Big East Championships with college a carousal of stars including Talik Brown, Ray Allen, and Kemba Walker.
Davis also shared the change of regime as coach of UConn. Calhoun retired due to health problems. He was pushing to get Kevin Ollie as his successor. According to Davis, Ollie proved his worth a lot as coach of UConn by winning 50 games in the past two seasons. Ollie, Davis said, is like a big brother to the UConn players, is physically fit at age 41 and is not far removed from an NBA career.
During the interview, Davis discussed the difficulties UConn has been having defining itself because of the conference realignment, pointing out that no matter how hard they've tried, they've been shut out of joining the power conferences by officials at the power conferences.
Davis said that while he does not like to make predictions, he does think UConn is going to win.
Entrepreneur, Vi Millionaire and CEO of Simply G Media Network, GJ Reynolds said, "I am now pulling for the under dog now. Because I am an LSU guy and I bleed purple and gold, I have to go against Kentucky. I am a big Billy Donovan fan, since he was a player at Providence, so anyone except Kentucky I am am now ok with!"
You can purchase Ken's books and learn more about him by going to https://www.facebook.com/100ThingsKansas. You can listen to this interview now by going to http://www.simplygmedia.com.