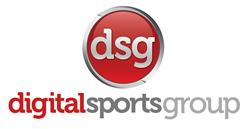 (PRWEB UK) 6 April 2014
With Chelsea slipping up on the Crystal Palace banana skin and with six games remaining for Liverpool and Eight for City either team can claim the prize by winning all their remaining games. Liverpool have the marginally more difficult task in that they also have to play Chelsea at Anfield but any slip-up from Man City will make that game less relevant. DSG will be following the game across it's football websites football.co.uk and sport.co.uk as well as their hugely successful social network pages on Facebook and Twitter.
Head of Operations at DSG, Matthew Tait had this to say "It's shaping up to be the most important game of the season between the leagues two most potent attacks, the script could not have been better written for the season endgame. Manchester City will go in as slight favourites in most people's minds having beaten Liverpool in their first encounter of the season 2-1. You have to say that advantage is slight and at Anfield Liverpool have only lost to Southampton all season and then by only one goal. It will be a fascinating game and you would think both teams will seek to avoid defeat at all costs but snatching a win could be the crucial moment of the 2013-14 Premier League season."
Jason Hope, Content Manager of DSG believes that Man City are currently the best team in Manchester and are now favourites to be Premier League champions "Man City are in a great position to go on and be crowned the kings of English football. I think Liverpool have a good side but when you compare them against City you have to think that Liverpool have the harder task. Suarez will be key for Liverpool and expect him to be well marshalled. Looking forward to seeing what the best two attacking sides in the Premier League can do against each other on Sunday. Join us as we follow the game live cross football.co.uk and on Facebook."
Digital Sports Group are the official partners of the PFA and publish sites such as football.co.uk, sport.co.uk and the Footymad network.