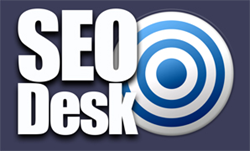 (PRWEB UK) 8 April 2014
Michael Fishpen, one of the leading personal and private chefs in the United Kingdom, is pleased to announce that he is available for Easter bookings. Easter is a time of immense celebration and many people like to gather their friends and family members. Having time off work and knowing that children are off school enables people to travel and socialise more freely and as with any event, food lies at the centre of any gathering. Anyone looking to ensure that they have the best possible food for their guests, as well as creating an event that can justify a gathering will find that hiring Michael Fishpen is one of the best ideas for an Easter gathering.
Michael has more than 22 years' worth of experience in the catering and hospitality industry. With restaurants such as Bibendum and Rules in London and a range of international five star hotels on his CV, Michael comes with a pedigree that is second to none. He has spent the past decade providing culinary experiences and master classes to a range of clients, and his reputation has grown and developed over this time period. Recent years have seen a significant level of awareness placed on the most highly regarded chefs in the world and testimonials that Michael has received places him firmly in the upper echelon of active chefs in the UK and Europe.
While offering the personal chef experience to clients allows people to sample a stunning array of foods cooked to perfection, Michael Fishpen takes an immense amount of pleasure in providing a high standard of catering to people. Having the ability to bring a dining experience that is commonly associated with the most stylish restaurants in the world to people's home offers a great sense of pleasure for Michael, and this is why he is looking forward to helping people make the most of their Easter holidays. Knowing that his food has played a role in helping families have a fantastic time at this time of the year remains a special treat for Michael and he is more than happy to provide this personal service across London, the south of England or beyond if a client requests his services.
As a private chef, Michael Fishpen will be delighted to engage and interact with all of the guests, explaining his dishes and creating a warm and welcoming atmosphere. Anyone looking to create a truly memorable occasion this Easter will find that hiring a professional chef of the standard of Michael Fishpen will ensure that this is one Easter to remember.
About Michael Fishpen:
Michael Fishpen is a highly regarded chef with more than 22 years' worth of experience in some of the most exclusive and highly regarded restaurants in London and Europe. Michael is regarded as one of the best private chefs of the modern era, and he is more than happy to provide a personal service in homes or parties across London and the south of England.