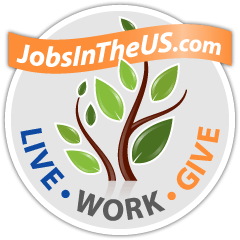 When a child has cancer they are watched, picked, poked etc. all the time. Here they can play and be with other kids.
Westbrook, ME (PRWEB) April 07, 2014
Suzanne Pallerin was randomly selected this month in the JobsInVT.com Live Work Give contest to have $1000 donated, in her name, to her Vermont non-profit organization of choice. She quickly chose Camp Ta-Kum-Ta of South Hero, VT to receive the donation.
"Camp Ta-Kum-Ta is a great place for kids that have or have had cancer," Suzanne said. "It is a place where they can be kids while being in a safe place. When a child has cancer they are watched, picked, poked etc. all the time. Here they can play and be with other kids. They have an opportunity to be kids with other kids."
The Community Cupboard, Vermont non-profit dedicated to providing food to community members who need it in the Rutland area, was chosen by Nancy Brower of Rutland Mental Health Services to receive a $1000 donation.
"Rutland Community Cupboard's emergency food shelf provides needed food for children, elderly and families in Rutland, Vermont," said Susan Bassett, Executive Director. "The Community Cupboard serves over 500 families per month and over 6000 families per year. This donation will provide needed food for this emergency food shelf."
The VT Live Work Give campaign contest allows both individuals and employers to enter and, if chosen in a quarterly drawing, each of the two winners can select one Vermont nonprofit charity to be the recipient of a $500 donation from JobsInVT.com. Contestants can enter once at any time during the contest and will be considered for each drawing thereafter. At the end of the contest, in February 2014, JobsInVT.com will double their donations when they pick a final job seeker and a final employer to select the two final nonprofit recipients, and each nonprofit will receive a $1,000 donation. See contest rules for details.
About JobsInVT
JobsInVT.com, Vermont's #1 employment resource, has been connecting job seekers and employers to fill real, local, quality jobs within the state of Vermont since February 2003. What initially began as a free service to employers, JobsInVT.com built a steady flow of job seeker traffic and today sees over 34,000 unique visitors per month, lists more than 1,000 real, local Vermont jobs and hosts more than 500 Vermont company profiles on their website. Vermont employers who wish to post an unlimited number of jobs can do so by subscribing to the service for a flat fee, and nonprofits who wish to post their volunteer positions and a company profile can do so for free. JobsInVT.com works with every type of employer from all regions of the state who wish to post jobs located within Vermont.
For more information on JobsInVT.com's 10-Year Anniversary Celebration, the VT: Live Work Give campaign or JobsInVT.com in general, please contact Heidi Sawyer, Marketing Manager at 1-877-374-1088 x2006 or hsawyer(at)jobsintheus(dot)com.
-JobsInVT.com-