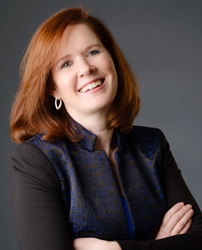 "Morag Barrett brings years of global experience and practical insights that will trans­form your working environment - and bottom-line results."Keith Ferrazzi, bestselling author of Who's Got Your Back and Never Eat Alone
Denver, Co (PRWEB) April 08, 2014
The Global Human Capital Trends report of 2014 by Bersin (Deloitte) states that the 21st-century workforce is global, highly connected, technology-savvy, and demanding. Its employees are youthful, ambitious, and filled with passion and purpose. Millennials are a major force—but so are older workers, who remain valuable contributors. Critical new skills are scarce—and their uneven distribution around the world is forcing companies to develop new ways to recruit people, develop capabilities, and share expertise.
This is the challenge that Morag Barrett addresses in her new book, Cultivate: The Power of Winning Relationships (Franklin Green, March 2014) .
The average manager spends between 70-90 percent of their time working with others, whether attending meetings, ad hoc gatherings, or responding to individual questions. Morag states, "in the work we do with senior leaders and teams; all this interaction is a wasted opportunity without deliberate attention on developing effective working relationships."
Lack of focus on HOW work gets done is a very short-sighted approach, with real business consequences. Barrett goes on to say, "to take any business global means you have to take each relationship to the next level and build a personal connection. This means seeking to understand what motivates the person, what fears may be holding them back, how our individual styles are similar or different, and the implications for working together to deliver and outstanding result. Business relationships determine business success!"
Globalization is an HR trend that most companies are dealing with right now. Businesses want to grow by tapping into the 21st Century Workforce but need to understand how to develop leaders, nurture talent, and navigate new technologies. Believe it or not, the foundation for all this is being able to talk to people, build teams, and cultivate business relationships.
After working in twenty countries on four continents, Morag Barrett knows the key to growing into the international market is to intentionally build a culture that values healthy communication. Morag helps companies grow with insights from Cultivate: The Power of Winning Relationships, which is full real-world case studies, illuminating diagrams, and practical plans of action to improve both workplace and personal relationships.
Whether you're a senior leader, or new in the workplace, you'll see the global market of business in a whole new way.