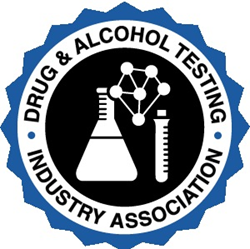 DATIA is the strongest voice of this industry fighting for employers rights to a drug-free workplace.
Washington, DC (PRWEB) April 04, 2014
The Drug and Alcohol Testing Industry Association (DATIA), the premier association for this industry, today announced its 2014 Annual Conference and Exposition final agenda—"A Grand Experience"— May 28-30, 2014 at the Arizona Biltmore and Spa in Phoenix, AZ.
"This event provides great opportunities to collaborate with peers and hear current and relevant information on the many opportunities, changes and challenges to meet our goal of a Drug Free Workplace," stated Lisa Ruehle, member of the 2014 Conference Committee and DATIA Board of Directors. "This year's agenda is packed with valuable information delivered by subject matter experts."
For drug and alcohol testing industry professionals, this annual event is not only the greatest opportunity for networking amongst their peers but a chance for professionals to compare products and services first-hand from over 65 on-site exhibitors and grow professionally through more than 20 educational sessions.
During "Drug Testing Trends," one of 20 educational sessions this year, influential industry leader Dr. Barry Sample will address current trends in the industry, the impacts of regulatory changes, and key findings from the Drug Testing Index and other studies.
In the popular and returning "Federal Update" session, attendees will hear from a panel of regulators who will provide information on recent regulatory changes as well as answer questions from participants.
Synthetic drugs, an alarming trend in the industry, will also be the topic of discussion in various conference sessions as will be discussions on the topic of prescription drug abuse.
During "Marijuana Legalization and the Drug Testing Industry," participants will get current information on marijuana legalization, how it affects employers and how employers can protect themselves and their employees.
"DATIA is integral because it provides necessary training and updates that drug testing providers and employers need in order to remain compliant in the heavily regulated drug testing industry," said Phil Dubois, Chairman-Elect of the DATIA Board of Directors. "With the ferocious fight for recreational and medical marijuana legalization, DATIA is the strongest voice of this industry fighting for employers rights to a drug-free workplace."
For more information about this year's annual conference, please view the attendee brochure. For those interested in sponsoring or exhibiting, please view the exhibitor brochure.
ABOUT DATIA
DATIA is the premier association for the drug and alcohol testing industry, representing over 1,500 members, with proven programs leading the industry. For more information on the DATIA Annual conference, visit http://datia.org or follow us on Twitter at @DATIAconference.