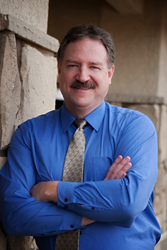 San Luis Obispo, CA (PRWEB) April 04, 2014
Dr. Michael Colleran, a leading cosmetic dentist in San Luis Obispo, CA helps area patients to achieve not only whiter but also healthier teeth that help improve their confidence and lives. To accommodate the needs of different patients, Dr. Colleran offers in office whitening and at home teeth whitening treatments based upon each patient's unique needs.
For patients that prefer to whiten their teeth in the comfort of their own homes, Dr. Colleran creates custom trays into which a whitening gel can be put. The trays are then worn over the teeth so that the agent can work to remove discoloration and brighten the teeth. Many people find this to be a good solution as they can determine when and for how long to wear the trays according to their schedule or comfort level.
Many patients actually prefer more immediate results or do not feel comfortable managing their teeth whitening at home. For these people, cosmetic dentist in San Luis Obispo, CA Dr. Michael Colleran, offers the Zoom!® professional whitening system in his office. This process typically only takes between 30 to 60 minutes, making it popular among busy professionals. Depending upon the severity of the discoloration, some patients may need to undergo multiple treatments to achieve the desired level of whiteness. During the process, a laser is utilized to expedite the results delivered by the bleaching agent and is closely monitored by Dr. Colleran to ensure optimal treatment.
The need for professional teeth whitening may stem from multiple reasons. These may include food or beverage stains, smoking, the intake of certain medications and even genetic makeup. For patients considering teeth whitening, it is important to work with an experienced cosmetic dentist in San Luis Obispo, CA. Every person's tooth color is unique and impacted by different situations. A consultation with Dr. Colleran or a visit to his website can help patients understand the different tooth whitening options that are available in order to make an informed decision on which treatment would be best for their needs.
About The Doctor
Michael Colleran is a general dentist offering personalized dental care for San Luis Obispo, CA patients since 2002. Dr. Colleran attended Cal Poly, San Luis Obispo for his undergraduate studies and University of the Pacific, School of Dentistry in San Francisco for his professional training. He is part of one percent of dental professionals providing the LANAP® FDA cleared laser procedure for gum disease treatment. Dr. Colleran is a nationally renowned dental author and lecturer and an expert on laser dentistry. To learn more about Michael Colleran, DDS and his dental services visit his website at http://www.slotownsmiles.com and call (805) 543-0814.