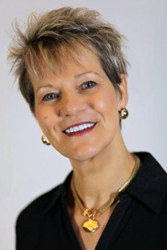 Visibility is a must-do for any entrepreneur looking for a faster way to grow their business.
Pleasant Hill, Oregon (PRWEB) April 04, 2014
Eager to learn how to set themselves up for success by gaining massive visibility online, entrepreneurs from around the globe join in from the comfort of their home or office for a one of a kind livestream event. Created and hosted by author Kathleen Gage, The Power and Profit of Massive Visibility Livestream will reveal how entrepreneurs can gain incredibly high levels of visibility regardless of what their area of expertise or industry.
The Power and Profit of Massive Visibility Livestream is designed for entrepreneurs who know their business is an expression of their life's work; those committed to making a positive difference in the world.
Participants will learn 5 Proven Ways to Get in Front Of Your Ideal Clients & Customers to Add More Money to Your Bank Account
Viewers will learn exactly what to do to get noticed by their market so they are viewed as an expert.
They will find out how to work less and make more by position their message in front of hundred, thousands, even tens of thousands of potential buyers.
They will discover how to become a recognized and respected authority in record time.
Register for free at https://powerupforprofits.leadpages.net/livestream/.
Kathleen Gage has been actively marketing on the Internet since 1997. She's taught thousands her internet marketing methods in seminars and training programs.
Kathleen Gage is available for interviews, featured blog postings, articles and articles.
To learn more and/or set up an interview contact: Kathleen Gage at 541.746.5551 or kathleen(at)kathleengage(dot)com.