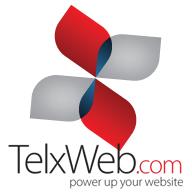 MIAMI, FL (PRWEB) April 07, 2014
Telx Web - a web design company in Miami, announces new solutions to build customized E-commerce with the included features of transaction support, customer service, sales support, etc. E-commerce has the ability to impact sales and marketing efforts immediately. By going online, businesses can be transformed and introduced to markets far beyond those which they can currently reach.
The power of the Internet has taken away most of the hassles that come with purchasing a product. There is no longer a need to physically go to a store, or wait in line; all the information needed about specific products can be obtained directly from the Internet. All other processes are shortened and made easier when ordering online also.
By having an E-commerce site, businesses are providing customers an easy way of accessing products while marketing them towards new and other products.
E-commerce sites are easy to promote. Online marketing campaigns are much more effective and can cost much less than trying to promote a physical store. By doing simple things like setting up a blog and social media profiles for a business to promote content, there is an opportunity to gain unlimited amounts of targeted traffic that goes directly to the E-commerce store.
E-commerce sites are typically simple to design and can make a business look much more professional. Usually businesses will hire a professional designer to ensure that the website is created perfectly. Web designers Miami company Telx Web uses proper technology and enhanced user-conversion methods to build online e-commerce, leading businesses to gain higher sales and profits.
About Telx Web:
For over 10 years, small companies and big corporations alike have relied on Telx Web, a Miami web design company, for high-end business websites and intelligently constructed marketing strategies.
Companies of all sizes choose Telx Web for their expertise in designing the right website style which best fits each business image.
Telx Web is also Miami's premier search engine optimization (SEO) company helping businesses reach the top of the world's most popular search engines such as Google, Bing, Yahoo, and AOL.
Based on their success in helping clients increase their exposure online, Telx Web has firmly established a reputation as the Miami SEO company preferred choice in attracting more consumers to their client's websites.
As the Miami SEO expert company, the Telx Web approach to marketing has increased their client's exposure online which, in turn, raised their bottom line.
One major component which separates Telx Web from other website design Miami companies is their diverse staff of multi-talented, out-of-the-box designers working in conjunction with strategic, process-oriented strategists.
Together, both types of thinkers create designs and strategies which better businesses and increase profits.
For more information on the services Telx Web provides, contact them directly by calling 1.800.7070.932 or visiting their website at http://www.telxweb.com.