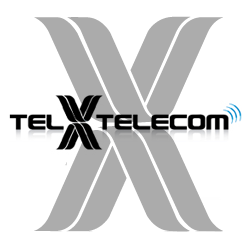 Miami, FL (PRWEB) April 07, 2014
Business Internet phone service provider Telx Telecom announces a way for businesses to simplify voice phone services. Telx Telecom offers a state-of-the-art VoIP hosted PBX solution which eliminates the need for legacy PBX and key systems. Hosted IP PBX is a network managed voice solution that delivers significant advantages such as increased productivity, dramatically improved economics, geographic flexibility, real-time disaster backup/recovery, and reduced technology risk.
A private branch exchange (PBX) phone system is one that is delivered as a hosted service. A hosted PBX can free companies from having to invest in the costly equipment of a complex business phone system, while still allowing the company to utilize telephone features like voicemail, faxing, automated greetings, touchtone menus, conference calling, call auditing, and call logging.
Hosted PBX companies handle the call routing, at their own location and are responsible for managing all of the PBX equipment and software involved in the virtual PBX service. This technology allows small- to medium-sized businesses to have a sophisticated telephone system without the investment in telephone equipment. The entire telephone system is operated and maintained by VoIP service providers.
Telx Telecom has successfully provided hosted VoIP and IP PBX solutions to thousands of business users. Beyond the significant cost advantages of deploying a Telx Telecom PBX solution, there are many obvious advantages and productivity enhancing features of using a business hosted PBX. Hosted PBX provides initial cost savings as well as ongoing cost savings, geographical flexibility, local presence, credibility, scalability, easy use, and quick set up.
About Telx Telecom:
Since 2005, Telx Telecom has established themselves as the best-in-class, affordable business internet phone services provider for over 1000 small- to mid-sized businesses across the United States.
The Miami voice over IP phone service company builds networks from the ground up with the latest, high tech components the industry has to offer.
In addition to their highly certified team of engineers, Telx Telecom is currently partnered with a number of trusted, long-term nationwide carriers to ensure all locations throughout the country can take advantage of the ultimate internet phone network and technology available.
An experienced team of engineers combined with the right phone technology on the market is the primary reason the Hosted PBX provider company is able to ensure their clients with a 99.999 % uptime.
Telx Telecom is available 24/7, 365 days a year. Telx Telecom is the right choice when it comes to internet phone service providers.
For more information, contact Telx Telecom directly by calling 1-866-969-8359 or visit http://www.telxtelecom.com/.