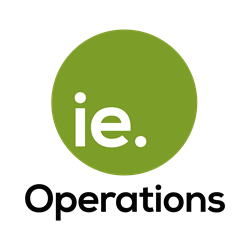 Become aware and gain insight into the innovations within the consumer goods industry.
Illinois, IL (PRWEB) April 08, 2014
Effective planning is central to business success. In the modern business environment technological developments and the advances of globalization have created unparalleled opportunities for businesses to expand their markets, but new opportunity has opened the door to new challenges. As competition intensifies, businesses have never been under as much pressure to consistently provide the products their customers want, when and where they want them. Shifting customer expectations and the increasingly global nature of supply chains and partnerships place formidable demands on planning, as the number of relevant variables balloons and the predictability of data becomes increasingly uncertain. In this context, businesses are turning to a variety of business processes, techniques and technologies to identify and capitalize on the challenges of modern markets.
This summit will focus on the solutions offered by innovative strategy, demand planning, S&OP, FP&A and business forecasting. It will comprise of learning objectives, illustrated intermittently with a number of industry case studies. Diageo, Energizer, Dean Foods and Mattel are to speak at the event and share their best practices and innovations to forecasting and planning.
Consumer goods experts will gather at this exclusive summit where they can engage in unparalleled networking opportunities and hear over 20+ case studies from leading Fortune 500 companies. Providing a rare opportunity for attendees to become aware and gain insight into the innovations within the consumer goods industry.
Diageo will be presenting "S&OP as a Lever to Transform Business Performance – Mature Markets vs. Emerging Markets" where Javier De La Viuda, VP, Supply Chain will apply his insights and experience on the "must do's" and "what to avoid" in driving remarkable performance improvements in service, inventories and costs through leveraging the S&OP process jointly with IS investments and organizational transformations.
Another presentation highlight will be from Chris Abbott the VP, Finance at Dean Foods "From Insight to Impact - Leveraging Practical Approaches to Driving Insights & Realizing True Business Impact" Chris will be speaking on how he is using relatively simple, but often overlooked approaches to driving meaningful insights. Along the way, it will highlight some low tech, but effective ways to analyze complex problems and/or large data sets to get to those answers. Finally addressing how to translate those great insights on paper to real bottom line results.
For a complete list of speakers, agenda and registration details for the CPG Forecasting & Planning Summit, visit: http://theinnovationenterprise.com/summits/sop-cpg-chicago-2014.
About IE.: Innovation Enterprise, a CFO Publishing company is an independent business-to-business multi-channel media brand focused on the information needs of Senior Finance, Operations, Planning, Strategy, Decision Support & Advanced Analytics executives. Products include IE.Summits, IE.Finance, IE.Analytics, IE.Operations, IE.Strategy, IE.Membership and IE.Insights. Whether it's delivered online, or in person, everything IE produces reflects the company's unshakeable belief in the power of information to spur innovation.