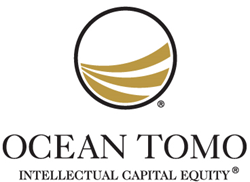 Ocean Tomo Copyright Valuation Informs Cengage Learning Plan of Reorganization
Chicago, IL (PRWEB) April 04, 2014
Ocean Tomo, LLC, the Intellectual Capital Merchant Banc™ firm, made public today its role as intellectual property (IP) advisor, supporting Cengage Learning's plan of reorganization. Ocean Tomo served as the lead valuation advisor to the debtors with regards to valuing certain copyrights that were part of the debtors' estate. The copyrights represented a meaningful portion of Cengage Learning's owned copyright portfolio and impacted the recovery of all creditor classes. Accordingly, Ocean Tomo was hired by the debtors to value the copyrights as part of the negotiation amongst the various creditors and played an important role in facilitating an amicable settlement.
"The value of the copyrights was an early variable between the creditors on how to allocate value under the plan of reorganization. Ocean Tomo undertook a highly quantitative and nuanced approach to valuing these IP assets, which aided in the successful negotiation and mediation amongst the creditors," noted Roy D'Souza, Ocean Tomo Managing Director and head of the firm's Valuation Practice.
Ocean Tomo's role as IP advisor on the restructuring included participation in all aspects of the valuation of the disputed copyrights.
About Ocean Tomo
Established in 2003, Ocean Tomo, LLC, is the Intellectual Capital Merchant Banc™ firm providing an industry leading array of financial products and services related to intangible assets. Ocean Tomo offerings include expert testimony, valuation, strategy, research, ratings, investments, risk management and transactions. Ocean Tomo assists clients – corporations, law firms, governments and institutional investors – in realizing Intellectual Capital Equity® value broadly defined.