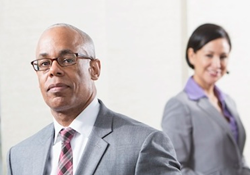 The program is designed for the busy working professional who is looking to sharpen their hands-on, practical and applied skills.
Zug, Switzerland (PRWEB) April 05, 2014
UGSM-Monarch Business School Switzerland introduces an affordable and flexible course-based professional business doctorate. The Doctor of Applied Management is designed for working professionals who wish to improve their management skills with the intent of working at the highest level of their organization. The program is practically oriented and applied in its focus. The program makes exclusive use of course based teaching. There is no thesis requirement as the program is applied in nature. The program is designed to be affordable at the total cost of 15,000 Euros for the standard 36 month duration. Participants may also choose part-time status over 48 or 60 months with reduced and extended payment options.
The Doctor of Applied Management employs a blended learning methodology that includes practical workplace application, current management scholarship and individual reflection. Success in the program is defined as higher executive performance and effectiveness in the real world of the participant's existing workplace. The program covers material considered to be essential to applied management and executive skill. Contemporary themes include: Management Performance, Authentic Leadership, Innovation & Change, The Importance of Culture, Social Issues in Management and Strategic Thinking.
About UGSM-Monarch Business School Switzerland:
UGSM-Monarch Business School Switzerland is a private university focused on graduate studies in management located in Zug, Switzerland. Monarch has an international faculty of professors with teaching experience from top business schools from around the world. UGSM-Monarch Business School Switzerland is a member of ACUNS-The Academic Council of the United Nations System, CEEMAN-Central And Eastern European Management Association, IACBE-The International Assembly For Collegiate Business Education (USA), ACBSP-The Accreditation Council For Business Schools and Programs (USA) and ECBE-The European Council on Business Education (Switzerland).