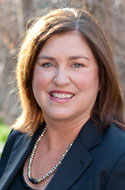 We're thrilled to have Susan return for our next Power Up for Profits Live! She is definitely a favorite for attendees.
Pleasant Hill, Oregon (PRWEB) April 04, 2014
Real Estate Investment expert and online marketing strategist, Susan Lassiter-Lyons is a featured speaker at Power Up for Profits Live! taking place in Phoenix, Arizona from May 15 - 17, 2014 where she will teach the process and strategies behind effective online sales funnels.
Eager to learn how to set themselves up for success by way of the Internet, entrepreneurs from across the U.S. and Canada join together for Power Up for Profits Live in Phoenix, Arizona from May 15 - 17, 2014. http://www.powerupforprofitslive.com
Created and hosted by author Kathleen Gage, Power Up for Profits Live! will reveal how entrepreneurs can develop their own blueprint to turn their passions and expertise into profits.
Power Up for Profits Live! is designed for entrepreneurs who know their business is an expression of their life's work; those committed to making a positive difference in the world.
Participants will leave Phoenix armed with creative product creation, marketing and sales training you need to get their business profitable with high profit margins.
Susan Lassiter-Lyons has been an entrepreneur all of her life and owns and operates 3 successful businesses in her hometown of Denver, CO.
In a former life, Susan had a corporate career as a Revenue Manager and National Sales Trainer for a Fortune 100 company before striking out on her own with a real estate investing and mortgage company.
That business grew to mid-six figures before the bottom fell out of the market in 2008. But a cool thing happened along the way. Susan got really good at online marketing, systems, and automation. And, she discovered her passion for teaching.
In 2009 Susan started an online based training and coaching company for real estate investors and hit 6-figures in the first 7 months using the same online marketing strategies she mastered over the years. That business has produced more than $4 million in net sales online and in 2013, using the same strategies she'll share with you, she hit $1,500,000 in sales – which was 153% of what she did in 2012.
Susan loves marketing and automation, but most of all she loves working with small business owners to uncover revenue generating automation opportunities in their businesses.
To learn more and/or set up an interview contact: Kathleen Gage at 541.746.5551 or kathleen(at)kathleengage(dot)com.