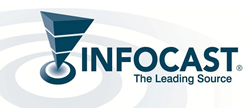 With Drought the 'New Normal,'This is The Must-Attend Event Focused on the Future of California Water
Woodland Hills, CA (PRWEB) April 07, 2014
Infocast, the leading business intelligence and networking events producer in water management and water re-use, has announced the Golden State Water Summit, scheduled on June 17-19, 2014 and will take place in Sacramento, CA.
2013 was California's driest year on record since 1895. With drought as the "new normal" in the state, it's vital that Californians redefine how we use water. New water-supply projects are needed to fix or alleviate shortages. Industry needs to find ways to conserve and reuse water wherever possible, while learning how to better allocate competing interests.
Infocast has developed and launched the Golden State Water Summit to provide a forum to discuss the issues that need to be addressed to capitalize and leverage the opportunities in water infrastructure development to meet California's urgent water needs. Speakers from the California Department of Water Resources, Association of California Water Agencies, City of Alameda, City of Sacramento, Utilities Dept., California State Water Resources Control Board, PERC Water Corporation, King's River Conservation District, LAKOS, Modesto Irrigation District, Water Asset Management, LLC, Stratecon Inc., Bank of Tokyo-Mitsubishi UFJ, Ltd., Table Rock Capital, WateReuse California, CDM Smith, Santa Maria Energy, Nestle Waters North America Inc., IDE Americas Inc., University of California Berkeley, Agua Via Ltd., Atlantis Technologies, Desalitech, Borrego Solar Systems, Inc., and many more, will be on-hand to discuss a variety of topics concerning California's water needs, infrastructure and investment opportunities.
Connect with state and local government, municipalities, utilities, local associations, water technology companies, engineering, construction, design build, equipment companies, finance community, water management specialists, industrial and agricultural users to discuss the opportunities associated in water infrastructure development to meet California's urgent water needs. Attend to receive the strongest and most up-to-date details from the most knowledgeable decision-makers and stakeholders regarding local and state sources of water funding, development and initiatives.
For more information, to register, or to join us as a sponsor, visit the event website at infocastinc.com/ca-water or contact Infocast at 818-888-4444.
About Infocast
For over 25 years, Infocast has produced the highest quality events, tailored to the needs of the industries we serve. We intensively research the marketplace, pulling from an extensive network of experts to give you the information and connections to succeed.