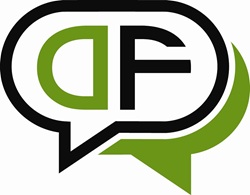 Partnering with CreditXpert enables us to help our clients, Close More loans, faster and easier.
Memphis TN (PRWEB) April 07, 2014
Data Facts Inc-a nationwide provider of mortgage lending and background screening solutions- recently announced the offering of a newly enhanced credit analysis simulator, enabling mortgage professionals to attract, engage, and ultimately close more customers.
The enhanced tool offered by Data Facts, Inc.'s is powered by Credit Xpert. CreditXpert Inc., is the leading credit analysis and management solutions provider. The updated CreditXpert engine powers all CreditXpert services, including Credit Assure(TM), the CreditXpert What-If Simulator(TM), CreditXpert Essentials(TM) and CreditXpert Detective(TM).
This significant upgrade incorporates advanced methodologies for increased flexibility and accuracy. It offers improved simulations and recommendations, faster processing time and more navigational controls for easier, more intuitive use.
Offering the full, upgraded suite of CreditXpert services will enable Data Facts, Inc.'s lending customers to close more loans by providing the most advanced, consumer-friendly credit management tools and content.
"By offering the complete array of services on this new, upgraded platform, Data Facts, Inc. can offer our clients tools to manage every facet of credit management - from automatically scanning credit reports for errors to simulating actions for improving credit scores - without diverting applicants from the path to a closed loan," says Julie Wink, Executive Vice President of Data Facts, Inc.
Data Facts, Inc. is committed to providing one on one training for their clients to ensure the tools are used to identify the best actions to take, to maximize the greatest outcomes, in the shortest amount of time, enabling them to Close More, Close Faster, Close Easier. "We will be offering a training webinar that will educate our customers on how to utilize these simulations to their greatest benefit," comments Jennifer Hamby, Data Facts Marketing Project Manager.
About Data Facts, Inc.
Since 1989, Data Facts has provided information you trust and rely on to make sound lending, hiring, and other business decisions. Data Facts' core divisions include, financial lending solutions for mortgage companies and background screening for employment, volunteers and students. We have a reputation for providing premier lending solutions, which enables our customers to close more loans faster and easier than ever.
Data Facts is one of only 2% of background screening companies that have achieved the gold standard of accreditation by the NAPBS. We provide crucial information for a broad variety of business needs. Our top of the line technology delivers information quickly, accurately and securely.
Data Facts has offices located throughout the United States and serves a wide variety of customers within the United States and Internationally. Data Facts is a 100% woman owned, diversified supplier.