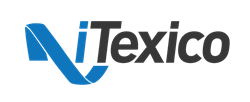 "Nearshore outsourcing has been part of our core operations and this is a great event and opportunity to create stronger networks," said Guillermo Ortega, COO of iTexico.
Austin, Texas (PRWEB) April 04, 2014
iTexico, today announced its support and participation in Nexus 2014 which is taking place at Jersey City Hyatt Regency on April 8th outsourcing conference focused on Latin America IT services and BPO, designed to generate business-specific knowledge and dialogue about the opportunities, risks and advantages of developing strategic relationship in Latin America.
iTexico will attend as an exhibitor sponsor. Since the company's inception, iTexico has promoted the nearshore software development and mobile development. Anurag Kumar, CEO of iTexico said "iTexico was founded with the participation of Abhijeet Pradhan, Guillermo Ortega and myself. We all agreed to have the delivery center with all the developer workforce in the city Guadalajara. So one of our main communications is to create knowledge of nearshore outsourcing."
Nexus 2014 will bring clarity to this new 'force field of change' by assembling the brightest thought leaders in global business services while using an 'Americas-centric' analytic lens. Given the global outsourcing industry is in the midst of a seismic readjustment – driven by two principle forces: the thirst to innovate and the mandate to accelerate, the event will examine four critical themes: The "CXO Circle", "Geographic Sprints", "Expansion Equation" and "Innovate or Accelerate?"
The expert Speaker line-up includes:

Vivek Wadwa- World Renowned Author, Educator and Critic on Tech Entrepreneurism
Blanca Treviño- President & CEO, SOFTTEK
Peter Ryan- Principal Analyst, Ovum
Rhonda Vetere- Chief Technology Officer, Estee Lauder
Over two dozen expert speakers were selected to participate on a power-house agenda, for participants to gain high-value, first-hand insight. Business executives, Procurement, BPO, IT and BPO professionals interested in attending the event, may request an invitation at the official event website: http://www.nexus2014.com
Since the principal topic of the conference is "Innovate or Accelerate?" so many of the speakers will be oriented to the discussion if outsourcing customers only want innovation or also accelerance. If these concepts could be considered as the same and how the outsourcing companies.
"We are always optimistic with technology and innovation conferences from all over the US, but when it comes to investment, technology and trade in Latin America, that's something that we just can't miss. Nearshore outsourcing has been part of our core operations and this is a great event and opportunity to create stronger networks." Said Guillermo Ortega, COO of iTexico.
The Nearshore Outsourcing concept is getting more and more noticed in the outsourcing world. Nearshore Americas has been one of the biggest association to promote and extend the nearshore outsourcing concept. With it's fourth edition of Nexus, it promises to be a very successful event. Professionals will have great experiences and big opportunities for networking.
About iTexico
iTexico is an American company with a subsidiary in Guadalajara, Mexico. Founded in 2009 and headquartered in Austin,TX, iTexico currently employs more than 60 expert resources in mobile and web technologies who are constantly trained in the state-of-the-art technologies, platforms and languages to provide a world-class service to their customers. By partnering with industry leading companies in outsourcing referrals and services like Accelerance and other strategic partners in the mobile development arena like Appcelerator with their Cross-Platform development tool Titanium Studio as well as Xamarin with their .NET based mobile development tool, iTexico will continue to bring a great deal of value to their customers through tailored dedicated teams or what is called Extended Team as a Service (eTaaS) and leverage the existing pool of talent in places like Mexico to seamlessly complement existing on-site and off-site teams for clients in the US.