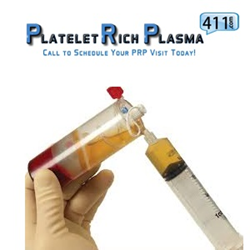 (PRWEB) April 07, 2014
Princeton Occupational Health and Family Medicine has tried to offer patients a multitude of medical procedures that greatly differentiate from most Family Practice settings. Located in Hamilton, New Jersey – and in practice for over twenty-five years – Dr. Mullane has had his own personal life experiences that sparked a vested interest in alternative procedures and pain management. After suffering his first knee injury in 1973, Dr. Mullane endured a journey that resulted in a series of surgeries that lasted up until 2005. It was that year that he began to research and become educated about the substantial benefits of prolotherapy and platelet-rich plasma treatment (PRP).
Princeton Occupational Health and Family Medicine is a family medical practice that is housed by an in-house physician, the reputable Dr. Joseph Mullane. Specializing in sports medicine, platelet-rich plasma therapy (PRP), prolotherapy and alternative medicine, Dr. Mullane is a deeply committed practitioner that has been providing New Jersey pain patients with some of the finest services in alternative treatment options. Princeton Occupational Health and Family Medicine features an innovative pain management treatment that is known as platelet-rich plasma therapy or PRP. Additionally, this facility features prolotherapy as a treatment that will help stabilize the joint and increase a patient's collagen.
Dr. Joseph Mullane has been trained and certified to practice these regenerative procedures. As a PRP doctor, Mullane spent three weeks in Honduras and two weeks in Mexico providing services to patients located throughout Central America. By way of this up-and-coming treatment, patients in the Garden State will be able to utilize an effective and non-invasive form of healthcare that can establish and promote a more visible sense of well-being to that of a patient's youth. While this Hamilton, New Jersey PRP/PROLO location fully endorses and practices the administration of platelet-rich plasma injections, patients who come to see Dr. Joseph Mullane will be able to substantially alleviate any chronic or debilitating symptoms that are associated with a sports-related injury or any injury that has been sustained.
Stretching across forty-square miles of beauty, the area of Hamilton is an ideal New Jersey community that proudly accepts all walks of life. Featuring many different recreational areas that are perfect for leisurely activities, Hamilton has around sixty-four public parks and playgrounds that manage to make this geographic location one of the most desired places to live in. Additionally, residents of Hamilton, New Jersey are able to enjoy numerous sports and recreational opportunities that are presented throughout the entire year and never stray from supplying an amazing time. Those wishing to visit Hamilton to receive PRP/PROLO treatment, understand that Hamilton is a prime location that rests within only an hour's drive of New York City, Philadelphia, and the Jersey Shore.
Dr. Joseph Mullane and Princeton Occupational Health and Family Medicine advise all New Jersey pain patients to inquire about this regenerative medical clinic's advanced and innovative health services. Please note that although Princeton Occupational Health and Family Medicine is located in Hamilton, New Jersey, it does not mean that all PRP services are strictly limited to just this area. Dr. Joseph Mullane proudly extends his services to all surrounding areas. You may feel free to contact the office for pricing, information and scheduling.