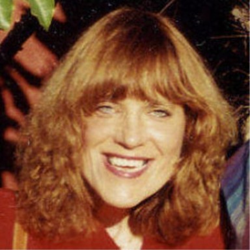 Each partner should make his or her own decisions.
San Diego, CA (PRWEB) April 22, 2014
Single men and women often focus on how to find the right partner, but once a relationship begins, there are certain key strategies couples can take to help their relationships thrive. Dr. Joanne Wendt is a licensed clinical psychologist, specializing in marriage and family therapy, who has helped many couples develop and maintain healthy and happy relationships. She has discovered that independence and independent decision making are just as important to a relationship's success as time spent together. Based on her work with couples, Dr. Wendt believes the following tips are essential to finding that perfect balance between personal and shared activities, to ensure a happy, healthy relationship.
1. Make time to do activities together. When two emotionally healthy individuals marry, they're looking for a partner with whom they can do fun things: favorite sports, eating meals together, enjoying a movie, and much more. However, each partner's needs should be taken into consideration when plans are made.
2. Each partner should make his or her own decisions. When a person gives his or her partner the power to make all decisions, this may result in a damaged sense of self-worth and feelings of incompetency. "It's fine to get more information and advice from your partner," Dr. Wendt states, "but the decision making should be left to the individual. Submissive partners tend to show a lack of self-esteem and fear making the wrong decision, therefore, they may rely on partners to speak for them. Helping partners make their own decisions promotes a sense of empowerment and a healthy relationship for both of them."
3. Balance couple time with individual time. Each partner needs time to enjoy his or her individual pursuits, as well as spending time together. Partners should be open and willing to allow one another reasonable time and energy for individual activities.
Dr. Wendt recommends that couples seeking additional relationship resources visit the I Recommend portion of her site, for texts that can help with different relationship challenges.
About Joanne J. Wendt, Ph.D.
Dr. Wendt is a Clinical Psychologist who for 27 years has been helping individuals, couples, and families find peace and harmony in a respectful and caring atmosphere. She specializes in relationship issues, depression, and anxiety. Dr. Wendt's goal is to help her clients discover the strength within them to achieve their highest possible potential. Her approach to the therapeutic setting is one of optimism and great respect for an individual's readiness to meet difficult challenges and gain a greater understanding of who he/she aspires to be. Visit her online at http://drjoannewendt.com/.