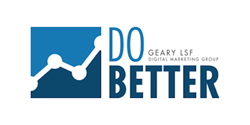 Geary LSF has been a partner of Bumble Bee Foods for many years now, and the level of work continues to be exceptional.
San Francisco, CA (PRWEB) April 08, 2014
Produced by the Web Marketing Association, the Internet Advertising Competition, in its 12th year, has announced the Best in Industry winners. Taking home the honor for Best Website in the Food Industry category is international digital advertising agency, Geary LSF, for their design and development of the new BumbleBee.com website.
"We are grateful to be recognized with a Best in Industry win by the Web Marketing Association in this year's Internet Advertising Competition. This honor is humbling, especially considering the volume of entries," said Geary LSF Creative Director, Kevin Hird. "At Geary LSF, we approach each project and campaign with one ultimate goal, help our clients to Do Better. By pushing the boundaries of creative technology, and developing new methodologies in order to create the best work possible for our clients, we're confident that we're able to achieve our goal."
The Bumble Bee Foods team was also excited to learn of the recognition, "The work completed by Geary LSF on our new corporate website, BumbleBee.com, exceeded our expectations, and we're very pleased by the industry recognition," said Dave Melbourne, Senior Vice President, Consumer Marketing & Corporate Social Responsibility for Bumble Bee Foods. "Geary LSF has been a partner of Bumble Bee Foods for many years now, and the level of work continues to be exceptional."
A total of 86 industries were represented in the twelfth annual IAC awards, across 14 different online formats, for a total of over 26,000 submissions. The Best in Industry winners represent the top entrant per category for each industry.
About Bumble Bee Foods
Bumble Bee Foods, LLC, headquartered in San Diego, is North America's largest branded shelf-stable seafood company, offering a full line of canned and pouched tuna, salmon, sardine, and specialty protein products marketed in the U.S. under leading brands including Bumble Bee®, Brunswick®, Snow's®, Wild Selections® and Beach Cliff®, and in Canada under the Clover Leaf® brand. The company also produces premium frozen seafood under the Bumble Bee SuperFresh™ line.
Bumble Bee's mission is to provide healthy and nutritious products and meal solutions that are sourced sustainably. Its BeeWell For Life brand philosophy and signature program by the same name encourage consumers to eat healthfully and deliciously while maintaining an active everyday lifestyle.
About Geary LSF Group
Geary LSF is an integrated full-service digital marketing agency that helps companies large and small, Do Better with their digital marketing efforts. It provides advertisers with comprehensive services from Strategy to Development, Media Planning to Placement, SEO, SEM, Analytics, Social, Local and Mobile media. Headquartered in San Francisco, California, the 240-people strong Geary LSF has offices on two continents, manages more than $120M in media spend and oversees campaigns for more than 450 brands worldwide