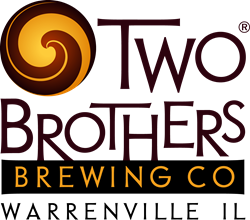 Warrenville, IL (PRWEB) April 07, 2014
Jim and Jason Ebel, the founders of Two Brothers Brewing Company and Windy City Distribution, and George Fisher of Cavalier Distributing, today announce plans to enter the Arizona market with the launch of Cavalier Distributing of Arizona. As long-time partners, they look forward to extending their expertise in craft beer distribution, to the Southwestern state.
"Arizona is a new landing spot for craft beer, and we're excited to bring our knowledge to this developing market," said Jason Ebel. "We have a long and successful history of distributing in the Chicago area and hope to extend our success to Arizona with the help of our trusted partner Cavalier Distributing."
Arizona's burgeoning craft beer community has exploded in recent years, resulting in a huge outpouring of homegrown brews, breweries and craft beer fans. Cavalier Distributing of Arizona is entering the market at a time when residents are expanding their awareness of craft brews and exploring new options.
"As the demand for craft beverages has increased, our portfolio has grown to offer the most diverse and sought-after products in craft beer," said George Fisher, founder of Cavalier Distributing. "Jim and Jason shaped the Chicago craft beer market. Together, we look forward to evolving the craft beer industry in Arizona and extending our products to a wide range of customers."
Founded in 1999, Windy City Distribution grew to become the largest craft beer distributor in the Chicago market. In 2012, the brothers were required to sell Windy City Distributing due to a change in state legislature. They continue to own and operate Two Brothers Brewing Company, which is distributed in seven states. Cavalier Distributing, the specialty beer wholesaler of high-end, domestic and import brands, currently represents craft beer in Indiana, Kentucky, Florida and Ohio, and boasts a 22-year history.
About Jim and Jason Ebel
Jim and Jason Ebel founded Two Brothers Brewing Company in late 1996. In the past 17 years, the brand has expanded to include a 40,000 square-foot brewing facility, Two Brothers Tap House and the 70,000 square-foot Two Brothers Roundhouse in Illinois. Two Brothers' award-winning products include year-round, seasonal, and artisanal craft beers and coffee. In 1999, the brothers founded Windy City Distribution to bring a craft beer focused wholesaler to the Chicago market.
About George Fisher
George Fisher founded Cavalier Distributing in 1992 in Ohio. Today he is the craft beer wholesaler specializing in high end craft, domestic and import brands covering Ohio, Indiana, Kentucky and Florida. The company's mission is to expand awareness of craft beer through distribution.
###