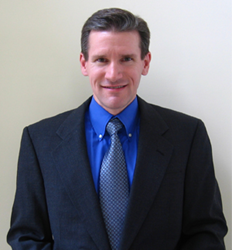 Clinton Township, MI (PRWEB) April 06, 2014
Clinton Township dentist Dr. Michael Aiello now offers help to people who long for a cure for snoring with his expert treatments for sleep apnea. Patients who need assistance to treat and manage symptoms of sleep apnea can now get that help and be able to reclaim their lives both at work and at home and also reduce their risk of experiencing heart failure, stroke or other serious medical conditions.
There are multiple forms of sleep apnea but the most frequently experienced one is called Obstructive Sleep Apnea (OSA). With OSA, patients suffer from breath stoppage multiple times at night when sleeping. This is due to the blockage of oxygen from the nose and mouth through the airway when the uvula, the fleshy mass of tissue that is visible in the back of the mouth, collapses and creates a barrier. When oxygen is prevented from passing, all organs including the brain are at severe risk for problems and the inability to function properly. As a committed Clinton Township dentist, Dr. Aiello works hard to help people avoid these situations through dental sleep apnea treatments.
Sufferers of sleep apnea may not always know that they have this problem but, over time, they experience the inability to sleep fully through the night which leads to extreme fatigue during the day. This can impact their personal and professional lives. Bed partners may notice that patients snore quite heavily and it is this symptom which frequently brings people to seek treatment. Originally looking for a cure for snoring, they end up learning that the larger problem is sleep apnea and both problems can be addressed by the same treatment.
Dr. Aiello has worked hard over the years to become educated in the latest treatment options for sleep apnea as part of his dedication to the community and as a valued Clinton Township dentist. He understands the need that patients, and their partners, have when seeking a cure for snoring and also sees the vital importance of managing sleep apnea for overall health and wellness. Anyone interested in learning more about how to regain their life in the face of sleep apnea is invited to call or visit Dr. Aiello's office today.
About The Doctor
Dr. Michael Aiello is a general dentist offering personalized dental care for patients in Clinton Township, MI since 1989. Dr. Aiello received his DDS degree from the University Of Michigan School Of Dentistry and continues to take advanced courses and education. Dr. Aiello has trained at world renowned institutions including The Center for Advanced Dental Studies, The Harvard University School of Dental Medicine, and The Institute for Advanced Laser Dentistry. He is part of one percent of dental professionals providing the LANAP® FDA cleared laser procedure for gum disease and periodontal treatment. To learn more about Dr. Aiello and his dental services visit his website at http://www.michaelaiellodds.com.