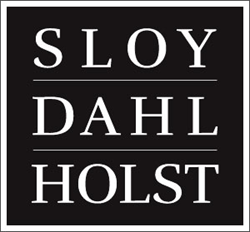 Sloy, Dahl & Holst, Inc., is a registered, full-service financial advisory firm.
Portland, OR (PRWEB) April 10, 2014
Fortunately, 2013 was a year when the stock market consistently went straight up. That alone could have been the catalyst for a correction in the first quarter of 2014. However, the market has held strong despite consistent and choppy volatility throughout the first quarter. Even with tensions between Russia and the West over Ukraine and the winter storms that froze the U.S. economy in January and February, the U.S. stock market finished in positive territory for the first quarter.
As Sloy, Dahl and Holst, Inc. has moved into 2014, investors have looked for safe investments such as Bonds, Utilities and Gold to protect gains achieved in 2013. All three sectors were poor performers last year, but as investors sought safety, these asset classes quickly became the place to be in Q1. It is not likely that these trends will continue further into the year.
Sloy, Dahl and Holst, Inc. is overweight in, Health Care with a focus on Biotech, Technology, Financial Services and Europe. Returns for these four sectors were:
Biotech + 3.03%
Technology + 2.99%
Financial Services + 1.09%
Europe + 0.66%
Listed below are the 2014 annual returns of five major indexes:
MSCI EAFE (Europe) + 2.10%
BarCap US Agg Bond + 1.84%
S&P 500 + 1.81%
Russell 2000 + 1.12%
MSCI EM (Emerging Markets) - 0.90%
Predictions for 2014?
Sloy, Dahl and Holst, Inc. is still bearish on Fixed Income and Gold, and bullish on Equities overweighting Technology, Financials, Biotech and Europe.
Investors cheered a speech in Chicago on Monday morning, March 31, 2014, wherein Janet Yellen, Chair of the Federal Reserve, maintained that the Fed will support the economy for some time to come, another bullish sign for U.S. Equities. Expect to see improving economic indicators, which also bodes well for Equities and be confident that most of the U.S. market gains will come in the second half of the year. It would not be surprising to see GDP growth between 3.0% and 3.5% by year-end.
Sloy, Dahl and Holst, Inc. had a wonderful 2013 and believes the bull market will continue this year. Read here for more financial tips from Ron Sloy CFP.
The team at Sloy, Dahl and Holst, Inc. wants to thank the community for the continued support.