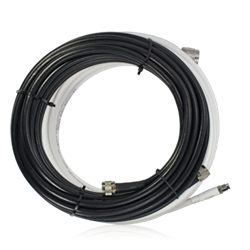 (PRWEB) April 05, 2014
Today, Excel-Wireless.com, a well-known wireless communication equipment manufacturer and retailer, introduced its cable jumper assembly collection to its customers worldwide. These new able jumper assemblies come with big discounts, and customers can find the most competitive prices on the website easily.
In addition to able jumper assemblies, the company has many cell phone boosters and UHF antennas in its product portfolio. It focuses on high quality products at affordable prices. Although the prices are not the lowest on the market, and the cost-effective products have been increasingly accepted by more and more customers.
"We are here to assure each cable jumper assembly is made with high quality materials. If any customer has any questions during your shopping, please feel at home to contact our customer service. We always have someone on hand to answer your questions. All customers' message must be replied within 24 hours here," the sales manager of the company states.
The manager specially recommends some hot-selling models to the clients, including LMR195 cable assemblies, RG58 cable assemblies, N Male to N Male RG58 cable assemblies and more.
Excel-Wireless.com started with a basic idea of helping people live better with its premium quality products. Many customers come back after their first orders and they are impressed with the outstanding quality in products and service.
About Excel-Wireless.com
Excel-Wireless.com is a well-known supplier of cellular amplification and wireless communication systems with a focus on cell phone boosters. The business has many years of experience in the industry with a trackable record that it has cooperated with many companies, universities, military and government agencies and communities in all sizes around the world. For more details of the company and its products, please visit: http://www.excel-wireless.com/.