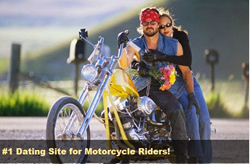 Los Angeles, California (PRWEB) April 06, 2014
A recent discussion on the http://www.bikerkiss.com forum has helped to raise awareness of the dangers that bikers can face on the roads and has also highlighted some dangerous riding habits.
The discussion is particularly prevalent at the moment as with spring in the air and the winter ice melted, many bikers will be planning a road trip.
With the spring season comes two major safety concerns for riders: sand spots and pot holes. Due to the harsh winter conditions, many roads are likely to be damaged by pot holes and this is something that Bikerkiss.com wants bikers to be careful of now the spring weather is here.
Dean Glen, safety consultant at Bikerkiss, said:
"Given the fact that spring is the season when lots of motorcycle accidents happen, bikers do need to be vigilant on the road and be aware of their surroundings."
The causes of motorcycle accidents are often the same as other types of motor vehicle accidents: speed, distraction and drunk driving. Statistics show that more than half of motorcycle accidents are fatal; motorcyclists are more vulnerable to death and serious injury as they don't have the same protection or safety features that an automobile would have.
Bikerkiss.com is encouraging bikers to take some precautions in order to protect themselves against serious accidents and injury. Although helmets aren't required by law, they do help to protect against a serious head injury should an accident occur.
The bikerkiss.com forum also advises bikers to wear other protective clothing such as sleeves, long pants, and closed toed shoes.
About Bikerkiss:
http://www.bikerkiss.com is the largest biking dating site in the world and provides an online venue where people with a mutual interest can come together and share their passion. Based in Ontario, Canada, the site is free to join and welcomes new members that want to sign up for fun and friendship.