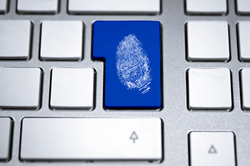 idcloak's Canadian VPN offers users the ability to browse and communicate while protecting their privacy and anonymity.
Dallas, Texas (PRWEB) April 10, 2014
idcloak announces the release of its Canada VPN server, which will offer Canadian citizens privacy browsing the web. Connor Mills explains why Canadians are beginning to take their online privacy seriously, "The Canadian government has remained rather silent as citizens are becoming increasingly unsettled with accusations of cooperation between the Communications Security Establishment Canada (CSEC) and the US's National Security Association (NSA). Now, these accusations are appearing to hold more and more ground. The Canadian security institution defends itself by claiming that they are only perusing citizens metadata. Metadata is, in fact, all of the details surrounding your online communications. Essentially, it is data about data, exposing who the information came from, where it came from, and how it was exchanged. It is very revealing. The one thing about the web surveillance that CSEC will admit is this: it has been happening for years.
"Many Canadians are also doubting the claims that CSEC has not accessed information through PRISM, the now infamous data surveillance system. This is due to the fact that they are a part of what has been called the 'five eyes,' which includes the communications security agencies of the US, Britain, Australia, and New Zealand. This international cyber security alliance was established by the NSA and the CSEC in the late 1940s. Information that has leaked onto the web indicates all other agencies within the five eyes have accessed data collected by PRISM. Canadian citizens are now coming to the logical conclusion that CSEC did not hold back from this information feeding frenzy."
With such accusations being thrown about, Canadian citizens are looking for more private access to online communications. idcloak's Canadian VPN offers users the ability to browse and communicate while protecting their privacy and providing anonymity. The Canada VPN will offer internet privacy, while maintaining speed through local tunneling. idcloak also offers users a Canadian proxy list, which will help users surf the internet in private.
idcloak Technologies is a Dallas provider of security and privacy web services. For more information on web circumvention, anonymity or security, visit http://www.idcloak.com.