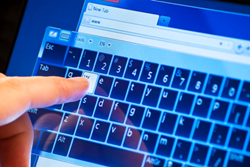 American companies like Lavabit and Secret Circle that once provided similar services are shutting down, while companies in other security-conscious countries like Germany are moving in to provide online privacy services
Dallas, Texas (PRWEB) April 11, 2014
idcloak is announcing the release of its German VPN server, which will provide users with a German IP address. Recently Germany has proven itself to be a staunch supporter of internet privacy as Connor Mills, web researcher at idcloak, explains, "The Germans are not pleased with the information leaked by Edward Snowden. Some people are accusing German Chancellor Angela Merkel of having foreknowledge of the NSA's surveillance campaign. In response to these allegations, she pushed for a no-spying agreement between Germany and the United States, which, apparently, the US has verbally agreed to. Additionally, Merkel is seeking a unified EU anti-spying treaty. This so-called European Data Protection Directive would prevent companies operating in European countries from handing over information to outside governments. France has already expressed support for this."
idcloak's German VPN server will give users a secure and private connection through a German IP address. For Europeans, this means a short VPN tunnel resulting in a faster user experience.
According to Mills, the German fight for online privacy is not limited to governmental action, "In addition to the steps taken by the German government to defend internet privacy, we are starting to see German companies, such as Deutsche Telekom AG and United Internet AG, seizing this opportunity to publicize their secure, email encryption services. On the other hand, American companies like Lavabit and Secret Circle that once provided similar services are shutting down, while companies in other security-conscious countries like Germany are moving in to provide online privacy services. Who knows, in upcoming years, we might see this trend spreading into the fields of video streaming, social networking and search engine companies as well. Whatever the future holds, one thing can be certain now: operating an internet connection through Germany ensures a level of user privacy that few countries in the world can match."
Alongside their German VPN server, idcloak offers a German proxy list, for basic unblocking and privacy needs.
idcloak Technologies is a Dallas provider of security and privacy web services. For more information on web circumvention, anonymity or security, visit http://www.idcloak.com.