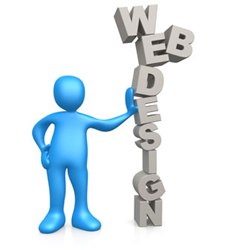 Great input and responsiveness. We look forward to our continued relationship with In Front Media!
Markham, Ontario (PRWEB) April 08, 2014
When it comes to website development, whether it's responsive design, or a standard HTML website, business owners have asked the same question for years; "How much does it cost to build a website?" The answer is always the same; "It depends."
To begin with, even a ball-park estimate of the cost of building a good website is impossible to convey without obtaining a lot of information from a prospective client. So why do website development costs vary? Simply put, there are so many things that can ultimately dictate what a website will actual end up costing.
Len Doren of In Front Media Web Design services in Markham offer this, "We've been designing websites for the last 15 years and sometimes new clients ask 'why is there so much variance in website design pricing?'" The answer isn't a simple one. When asked this question, Len usually replies with this answer; "There are so many aspects that go into a website design project that determine the overall cost. Imagine someone goes into the local car dealership, and then ask the sales person 'how much does it cost for a car?' The answer is usually the same for a car as it would be for a website: 'it depends.'"
Please read on for a few significant factors that In Front Media offers to help determine web development options and cost of building a website for any small business.
DIY Site Builders
The cost for a DIY site builder tool is usually not expensive. It allows people to create pages, edit them and a few other tasks, without knowing any HTML coding. Costs can vary, but it is usually around $30-$40 per month, generally with hosting included. So for arguments sake, a basic site can be had for about $500 per year.
The upside is that the cost can be quite reasonable. You can usually edit your own site, and sometimes you can even use a different "theme" which can drastically change the look of a site.
The downside is that there are limits as to what anyone can do to closely change or modify the layout features. There are usually only a limited amount of designs or "themes" to choose from and they are template-driven, so the "look" is not in any way custom or unique. The biggest roadblock is that the DIY web pages cannot be extracted or moved as they are stuck or tied to the server.
HTML Sites
Websites created in HTML have been the "de facto standard" for web development since the mid 90's. HTML sites are fairly easy to create, easy to modify and usually easy to move from one host to another, if a change hosting facilities is required down the road. Standard or "basic" HTML sites can cost anywhere from $500-$800 and up.
The downside can be with trying to add advanced functionality. Adding new functionality may cost a lot of extra money and also end up "breaking" the interface, making some pages look slightly different or skewed from the framework of the other site pages.
Dynamic and Responsive Designs
There are other solutions used today, like Drupal, Joomla and WordPress, all of which include a Content Management System (CMS). A CMS allows just about anyone the ability to update their own site pages as often as need be.
Dynamic WordPress sites, for example offer extensive features, functionality and responsive designs attributes. Responsive sites are very popular today. They are coded in such a way to be optimized for desktop, tablet and most importantly, smart phone screens. When a WordPress site is built on a stand-alone domain and hosting facility, it can be fairly easy to move it from one host to another. WordPress site development costs can vary. Expect to budget anywhere from $1500 (and up) for a "themed design", and from $2500 (and up) for a good custom designed site.
IFM Web Services offers Responsive Web Design, website analysis, SEO Press releases, Search Optimization and Facebook pages for businesses. Located in the Toronto area (GTA), IFM has helped business achieve an effective online presence and has helped clients as far away as Bermuda and Mexico. For more on Social Media, SEO or Web Design for businesses, visit IFM at http://www.ifmdesigns.ca.