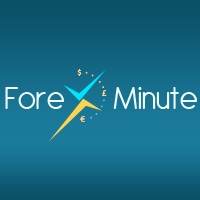 The portal has further praised the broker for living up to its claims which are mentioned in its account details.
London, UK (PRWEB) April 11, 2014
In its recent OptionsXO review, ForexMinute has elaborated the various account types offered by the broker. The portal has further praised the broker for living up to its claims which are mentioned in its account details.
As per stated in the review, OptionsXO offers its customers several options when selecting an account. Depending on the type of trader, there are different accounts that could meet individuals' needs. ForexMinute also highlight the bonuses offered by OptionsXO depending on its type.
"OptionsXO offers many features and services that will surely impress clients," says the ForexMinute founder and one of the contributors to the review, Mr. Jonathan Millet. "There are four types of trading accounts provided by OptionsXO. They are Mini, Silver, Gold and Platinum."
He adds, "In Mini Account, OptionsXO offers full access to the trading platform; free commission; access to all instrument types: Limit, High / Low, Touch, 60 seconds; access to all trading assets: Currencies, First Matter, Indices, Shares; 24/7 customer support; and Minimum deposit of $100. While in Silver Account, OptionsXO offers the similar services as that of Mini Account, with an extra addition of 2% return on every exchange."
To know about the OptionsXO's Gold and Platinum trading accounts, readers can visit ForexMinute.com.
Jonathan further adds, "OptionsXO provides quality trading experience by offering its clients a trading platform that is easy to use and that can meet the needs of each trader with ease."
About ForexMinute
ForexMinute has always proved its credibility when it comes to offering the most updated forex news. The same can also be said about the portal when it comes to offer traders with the most insightful and genuine forex brokers' reviews. The portal focuses on assisting forex traders by providing them the list of regulated forex brokers that offer advanced and friendly trading experience.
For more information, visit ForexMinute.com or call +1 800 758 5780.
Traders can have the ForexMinute newsletter delivered to traders each trading day. Simply sign up today. Traders will be kept up to date on the latest market action. It's free and simple -http://www.forexminute.com/newsletter.