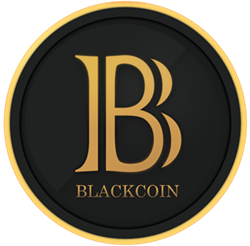 BlackCoin's value may grow to $40 per coin by the end of 2014.
New York, NY (PRWEB) April 09, 2014
The crypto-currency world is celebrating the remarkable success of the lesser-known but highly innovative BlackCoin, which delivers advantages that give investors added confidence and security. Developers of BlackCoin believe that their unique model has the potential to revolutionize currency commerce.
BlackCoin provides inherently decentralized features that make it a safe haven for investment capital. Unlike ordinary crypto-currencies, BlackCoin has, for example, been hailed as the savings bond of the crypto-currency world. BlackCoin offers 1% yearly interest compounded daily, plus resistance to unpredictable price fluctuations and inflation. That makes BlackCoin the de facto crypto-currency for building and preserving wealth.
One reason why BlackCoin ensures dependable 1% annual growth is that it incorporates the pioneering system known as "proof of stake", which ensures that each investor is compensated for their participation in the staking process. Proof of stake also provides increased security from a malicious attack on the network, making the entire BlackCoin network a more secure environment for depositing and holding funds.
Meanwhile BlackCoin is one of the fastest crypto-currencies on the planet, with transaction times of 10 seconds or less. The lightning speed makes BlackCoin ideal for point-of-sale transactions, because merchants and their customers no longer have to experience excruciating delays before they finalize a sale. Rapid transactions also make BlackCoin very appealing to traditional brick-and-mortar merchants who demand reliably swift transactions.
Many investors missed their opportunity to invest in BitCoin early on, but early adopters of BlackCoin are quickly capitalizing on the newer currency's phenomenal 1600% increase in value since February, 2014. With conservative predictions estimating BlackCoin's value may grow to $40 per coin by the end of 2014, investors are eagerly snapping up BlackCoins currently trading at just 0.038 cents per coin.
Judging from BlackCoin's exploding value and visionary strategy, BlackCoin will likely continue to innovate as it contributes to the robust health and increasing wealth of international investment portfolios.