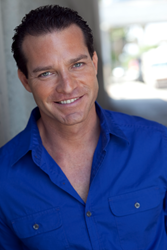 Nicotine unquestionably has adverse reactions to the body.
Los Angeles, CA (PRWEB) April 06, 2014
Karen Kaplan, reporter for the Los Angeles Times wrote an article detailing distressing news about the nicotine liquid found in e-cigarettes. In Kaplan's Los Angeles Times article dated April 3th, she educates the public that the Center for Disease Control and Prevention (CDC) has learned that poison control centers claimed e-cigarette nicotine exposure injuries rose from one per month in September 2010 to 215 per month in February 2014. Tracking of these alarming adverse reaction calls to poison control hotlines occurring from nicotine liquid exposure to eyes, skin or other body parts, only began as recently as September 2010.
Callers complained of side effects reported to poison control centers as nausea, vomiting and eye irritation. 51% of those harmed by e-cigarettes were under the age of 6 and 42% of the victims were over the age of 20. A person even was reported as injecting the electronic cigarette liquid into his or her veins to successfully commit suicide.
There is now growing fear at the CDC that the nicotine liquid in these e-cigarettes can be hazardous. Craig Nabat, founder of Freedom Laser Therapy, a leading Los Angeles based nicotine addiction clinic has been teaching their clients who desire to quit smoking to really think logically about the principle of using nicotine to give up nicotine. It is Freedom's belief, that the action of using a nicotine delivery device to quit smoking only prolongs the agony of quitting. Nabat says, "Electronic cigarette marketers have cleverly positioned their modernistic nicotine delivery device as a much safer alternative to smoking, but optimistically mainstream news reports like this one in the Los Angeles Times from writer Karen Kaplan will enlighten trusting users, that nicotine unquestionably has adverse reactions to the body."
Dr. Tom Frieden, the Director at the CDC, fears more poisonings will continue as the popularity of electronic cigarettes grows. He voiced his concerns that the liquid cartridges are not even required to be sold in childproof containers. Freedom Laser Therapy believes, "it is simply only a matter of time before the Food and Drug Administration begins to impose many regulations on the manufacturing and marketing of electronic cigarettes, which is directly responsible for the re-popularization of smoking."
About Freedom Laser Therapy
Freedom Laser Therapy Inc. is an established Los Angeles-based nicotine addiction clinic that has helped change the lives of thousands of smokers. After years of research and development, the company has launched the innovative Freedom Quit Smoking System —highlighted by its convenient at-home usage and requiring only 10 days to quit smoking. In April 2014, Freedom begins confidently offering smokers the ability to try the Freedom Quit Smoking System for 30 days risk free and they will no longer be charging consumers for shipping.