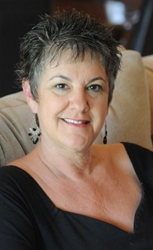 I must be willling to give up what I am in order to become what I will be. - Einstein
Houston, TX (PRWEB) April 08, 2014
The Meehl Foundation is an "Intensively Trained DBT Team" and an "Amen Brain Healthy Treatment Program" creating an individual plan for a holistic balanced approach to mental wellness with; Psychological testing and assessment, Hypnosis, acupuncture, hair follicle testing for vitamins and mineral, hormone balancing, and nutrition counseling.
Bipolar Disorder (BD) is a chemical imbalance of the Brain that can be shown on a SPECT image as the "ring of fire." Untreated Bipolar Disorder untreated is like a thief in the night stealing people's lives and families. A genetic predisposition and environmental trigger is all it takes for the mental roller coaster of depression and mania to begin. People with Bipolar Disorder can experience intense mood swings, anger, agitation, and prolonged depression. Some people with BD mania exhibit racing thoughts, lack of sleep, and other impulsive behaviors, such as excessive spending, binge eating and risky sex. BD often occurs together with other psychiatric problems, particularly depression, anxiety disorders, and addictive behaviors.
Dialectical Behavioral Therapy (DBT) is the gold standard treatment for Borderline Personality Disorder and new studies show that it is also effective in Bipolar Disorder. "A randomized, controlled, pilot study of dialectical behavior therapy skills in a psychoeducational group for individuals with bipolar disorder," has just been completed. This study shows significant improvement in mindfulness awareness, less fear and more control in emotional states and fewer emergency room visits. Having a measure of control in emotional states is the key component.
The Meehl Foundations' "Intensively trained DBT Team" will give special consideration to applicants with children who have sustained some trauma or have PTSD. Any person entering treatment must meet the DSM !V criteria for BD without psychosis. All candidates must have a willingness to change, make a 90 day commitment to the program, be willing to see a psychiatrist and follow a treatment plan. Applicants my contact the Meehl Foundation at, meehlfou(at)meehlfoundation(dot)org to request an intake application, once selected a $2000.00 deposit holds your 90 day treatment position until June 30, 2014.
Debra Meehl speaks at national conferences around the U.S. on the topic "Bipolar Disorder and Borderline Personality Disorder with Substance Abuse." She teaches, works, and lives the Dialectical Behavioral principles, while operating The Meehl Foundation. The Meehl House is the only residential treatment for Bipolar Disorder and Borderline Personality Disorder that is an "Amen Brain Healthy Program". Clients benefit from an individual plan for a holistic balanced approach to mental wellness with psychological testing and assessment, medication management, SPECT images, and nutritional counseling. Most important, clients learn how to take back and create lives that are fulfilling and rewarding.