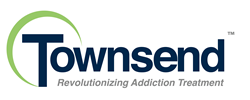 The biggest reason people relapse in chronic illness is lack of adherence to their care plan.
New Orleans, LA (PRWEB) April 07, 2014
Dr. Howard Wetsman, Psychiatrist and Chief Medical Officer of Townsend Addiction Treatment Centers in Louisiana, has announced the results of a recent study of past addiction patients and their need after discharge for hospitalization or emergency medical care. The study confirms that Townsend's proprietary Disease Acceptance Score (DAS) accurately predicts a proxy for post-treatment health costs.
"The better your DAS, the lower your chances of needing hospitalization or emergency care after discharging from addiction treatment," says Dr. Wetsman. "People who left treatment at a low score had seven times as many hospital days since discharge from treatment as those with a high score."
Wetsman says this finding is particularly gratifying because it is applicable to other chronic and progressive illnesses like diabetes and hypertension. "The biggest reason people relapse in chronic illness is lack of adherence to their care plan. DAS-driven treatment brings about the cognitive change to maintain adherence to their care plan saving patient and society significant health care costs."
Townsend has been using the Disease Acceptance Score and a personalized treatment algorithm based on the scoring system for five years. Townsend Chief Executive Officer Michael Handley credits this personalized approach for the exceptional outcomes Townsend has previously reported.
According to Handley, "Townsend personalizes addiction treatment based on our Disease Acceptance Score algorithm. It's what allows us to be a true alternative to expensive inpatient treatment. We have seen tremendous success with our patients post-discharge as a result."
Wetsman further commented that patients in the study varied by Disease Acceptance Score largely because some insurers cut off treatment prematurely. "Unfortunately, many insurers don't recognize addiction as a chronic, primary illness in practice, and define success as short term abstinence rather than considering the benefits of long term cognitive change."
Given standard cost factors for hospitalization and emergency room visits, the actual savings to an insurer who allowed treatment to a successful endpoint rather than prematurely ending treatment at fifteen sessions was $14.50 per day for typically as long as the patient maintained coverage with the insurer. The study demonstrated that the return on investment for the insurer when allowing the additional treatment days was 75% in the first year after treatment. The study further showed that the cost benefits extended out to two years with no additional cost to the insurer.
Dr. Wetsman announced this information at a meeting of leaders in the Louisiana addiction treatment industry on Friday. Westman says that details of this report will be published soon at http://www.townsendla.com.
Townsend is known for rapid stabilization of a patient through outpatient medical detoxification and clinical treatment. The program focuses on the biological brain disease of addiction. Patients feel better fast and success rates are the highest in the treatment industry. All Townsend programs are in the evening and designed for the busy student or professional.
Townsend is the fastest growing company in Louisiana for the years 2011 and 2012 according to Inc. Magazine. Townsend was honored as an LSU 100 company and has been awarded numerous other honors including Top Doctor from New Orleans Magazine and Health Care Hero from CityBusiness Newspaper.
About Townsend
Townsend's Louisiana treatment centers treat addiction as a chronic and progressive disease that is typically self-medicated with alcohol, drugs, gambling, sex, compulsive overeating, and other substances. Townsend helps patients find ways of coping with their symptoms through active engagement in successful therapeutic programming and medical care for lifetime recovery. Townsend has outpatient treatment centers in New Orleans, Baton Rouge, Covington, Lafayette, Houma, and Metairie.