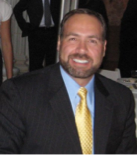 I was equally as captivated with their aspiration to bring a new level of high quality, certified products to the market place while creating a unique supply chain and innovative distribution model
Boston, MA (PRWEB) April 07, 2014
Game Plan Holdings, INC. (GPLH), a direct-to-consumer nutritional supplement company sold exclusively through their online platform, today announced that its Board of Directors has appointed Joseph M. Yorio to the Board of Advisors, effective immediately. Yorio is formerly the President and CEO of Xe Services (Blackwater Worldwide), and is currently the President and CEO of NYX Global LLC, a business optimization and management consulting company with a global market focus on defense, security and logistics.
Game Plan's Board of Advisors consists of nutritional and fitness industry professionals, medical professionals, experienced entrepreneurs and business professionals who will counsel the Company's management team in its best interests.
" I am extremely excited to join the Game Plan Board of Advisors," said Yorio. "When I first met the GP team several months ago I was immediately impressed by their passion and commitment to living and promoting a healthy lifestyle and equally captivated with their aspiration to bring a new level of high quality, certified products to the market place while creating a unique supply chain and innovative distribution model."
Joe has over 20 years of increasing responsibility in multinational corporations involved with the supply chain, distribution/ logistics, defense and security industries. In the book "Civilian Warriors" he was credited with restructuring Xe/Blackwater and turning it around, while positioning it for sale to private equity. Prior to entering the civilian sector, Joe served in the U.S. military, as a US Army 75th Ranger Regiment officer and a Green Beret. In addition to his duties as President and CEO of NYX Global LLC, he also acts as the Managing Director for Vertx (a NYX Global client), a tactical and outdoor lifestyle brand of Fechheimer, owned by Berkshire Hathaway Inc. Furthermore, he is an avid triathlete having completed ten full Ironman triathlons, an Xterra World Championship and has been named to USA Triathlon's "Team USA" multiple times.
"I have been lucky enough to know Joe both personally and professionally, and there is no one better to sit on our advisory board as we grow into a global company," said Jamie Dingman, Chairman of the Board of Directors.