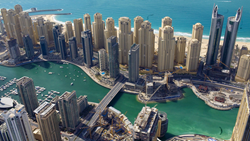 There are no requirements for keeping any financial accounts or audits.
(PRWEB) April 09, 2014
ICO Services is proud to announce that they have expanded their services to Ras Al Khaimah, also known as RAK, which is the fourth largest Emirate in the UAE. The business expansion will provide an excellent business image, along with financial privacy and a tax free system full of benefits for its clients. The clients will not need to travel via airplane to set up an RAK offshore company. Upon reception of documents, it takes only three to five days for a new company to be registered. One of the biggest advantages provided by ICO Services is that the registered address of the future company will not be in RAK, but in Dubai, which provides an excellent image to the company.
"RAK (Ras Al Khaimah) is one of only two offshore jurisdictions in the entire UAE and, together with Dubai, which became the first offshore tax heaven in 2003, is fast becoming the favourite place to set up a company for more economic operators worldwide. For our company, it is a part of a wider strategy of expansion and growth. For our clients, it's an excellent business image in a tax free system. We are also providing free assistance to our prospects, because each applicant or corporate identity has its own needs and has to know all the advantages of setting up a company in the UAE," says an ICO Services executive.
The most important information to know when setting a company in RAK is that UAE is not a member of the Organization for Economic Cooperation and Development (OECD), which means any company established here is not obliged to pass on financial information to any other member. This means that a client's financial records cannot be sent to another country upon simple request.
This financial privacy system is due to Ras Al Khaimah Investment Authority (RAKIA), which launched the successful concept of International Business Company (IBC) in January 2007. According to RAKIA, which set up business regulations by the International Business Company Regulation 2006 – RAK investment Authority, an IBC in RAK, can conduct business internationally, own real estate in the UAE, keep multi-currency bank accounts, and much more.
Unlike any other offshore area, where it is usually private companies that manage offshore companies, RAKIA is an organization fully owned by the government of RAK. This gives clients safety and reliability for doing business, absolute privacy, confidentiality, and the protection of assets and information. Security is a very serious issue for RAKIA, who will refuse to acknowledge any requests for financial information from any external party.
ICO Services provide to its customers the option of opening a bank account in addition to an offshore company formation. The bank account can be open outside of the UAE remotely or in the UAE by travelling there for at least one business day. It is also worth knowing that all deposits within the UAE are guaranteed 100% by the UAE central bank.
After setting up a company in UAE, the financial benefits include exemption from all local taxes, 100% capital (that can by be any amount divided into any denomination,) and profit repatriation. Additionally, clients will enjoy 100% ownership in free zones, no taxes on capital gains, no taxes added on value, no withholding tax… a tax heaven, indeed.
Most of all, there are no requirements for keeping any financial accounts or audits. No UAE authority will ask a RAK company to maintain books and records or make an annual report, so no accounting or accountant is required.
A company in UAE can also be flexible in structure. Only one director and only one shareholder are required, and this information remains strictly confidential since there is no company public registry.
Regarding the headquarters, a RAK offshore company doesn't need to have physical offices in UAE, but it may own real estate in UAE, with prior authorization from RAKIA.
For more information about the new company formation service provided by ICO Services, visit http://www.icoservices.com.