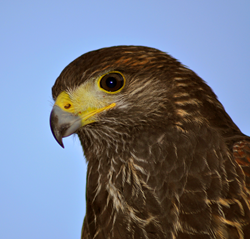 Bucks County, Pa (PRWEB) April 07, 2014
PsychicsForetell.com's new in house blogger J. Nighteagle has over 33 years of practice and study of the psychic realm. He has decided to share some of his knowledge about Totems on the companies blog page on their website.
"Totems, or power guides, provide lessons or information most of us want about ourselves and our environments; each is as unique to the individual as a finger print," he explains in one of the blogs.
The series will focus mostly on North American animal guides, or Totems, and will go into depth about their meaning and how they tie into peoples lives.
"I'm so fascinated in these. I read a couple that he sent in so far and I'm hooked. I've always wanted to learn more about Totems and I'm glad our readers and followers will get the chance to do the same. It's all so interesting," said one of Foretell's reps.
PsychicsForetell.com posts blogs on their website every Monday and Wednesday. Those interested are also encouraged to follow them on their Twitter and Facebook pages. Links to blogs and other company happenings are posted daily to social media.