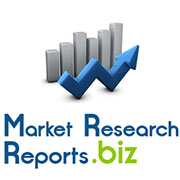 Global Synthetic Rubber Market Report: 2014
(PRWEB) April 07, 2014
Synthetic rubber is chemically manufactured elastomer which is produced by the polymerization of two or more petroleum-derived monomers. Synthetic rubber plants were built after 1945 and since then it has maintained the lead over natural rubber. Polybutadiene rubber (BR) and Styrene Butadiene Rubber (SBR) are the two most important types of synthetic rubber and Butadiene is the primary feedstock for its production. Industrial players of synthetic rubber operate in the marketplace on the basis of low manufacturing cost, quality, technology and most importantly price to stay ahead.
The synthetic rubber industry produces a variety of products that are used by the fabrication industries. Most of the output of synthetic rubber industry is taken up by tire industries thus categorizing this industry as one of the predominant users of synthetic rubber. Apart from tires, synthetic rubber has applications in various segments like shoes soles, high-speed railway, aviation etc.
Browse Full Report With TOC: http://www.marketresearchreports.biz/analysis-details/global-synthetic-rubber-market-report-2014-edition
The key factors driving the growth of the synthetic rubber industry include accelerating automotive industry, technological advancement and slump in raw material prices. Some of the noteworthy trends and developments in this industry are increasing demand for high performance material, declining prices, rigorous competition and improved supply. However, the expansion of global synthetic rubber industry is hindered by rising environmental concerns and depletion of fossil fuels.
The report "Global Synthetic Rubber Market" provides an in-depth analysis of the production, consumption and capacity of global synthetic rubber market with focus on its segments including: Polybutadiene rubber and Styrene Butadiene Rubber. The major trends, growth drivers as well as issues being faced by the industry are being presented in this report. The four major players in the industry, Lanxess, Good Year, Kumho Petrochemical Co. and Exxon Mobil Corp are being profiled.
To Downlaod Full Report With TOC: http://www.marketresearchreports.biz/sample/sample/193414
By combining SPSS Inc.'s data integration and analysis capabilities with our relevant findings, we have predicted the future growth of the industry. We employed various significant variables that have an impact on this industry and created regression models with SPSS Base to determine the future direction of the industry. Before deploying the regression model, the relationship between several independent or predictor variables and the dependent variable was analyzed using standard SPSS output, including charts, tables and tests.
Table of Content
1. Overview
1.1 Natural Rubber v/s Synthetic Rubber
1.2 Uses of Synthetic Rubber
1.3 Synthetic Rubber Production
1.4 Types of Synthetic Rubber
1.5 Supply Chain Management
To Read Complete Report With TOC: http://www.marketresearchreports.biz/analysis/193414
2. Synthetic Rubber - Market Size
2.1 Global Market
Production Growth
Consumption Growth
Capacity Addition
2.2 Regional Analysis
Regional Production by Volume
Regional Consumption by Volume
2.2.1 China
Capacity Growth
Capacity by Product
2.3 Segment Analysis
2.3.1 Polybutadiene Rubber
Capacity Growth
Capacity Addition
2.3.2 Styrene Butadiene Rubber
SBR Capacity Growth
ESBR Capacity Growth
ESBR Capacity Addition
SSBR Capacity Growth
SSBR Capacity Addition
2.4 Butadiene
Capacity Growth
Production Growth
Demand by End Market
Demand by Region
Latest Reports:
Infusion Pumps Market (Large Volume, Disposable, Syringe, Ambulatory And Implantable) - Global Industry Analysis, Size, Share, Growth, Trends And Forecast, 2013 - 2019
http://www.marketresearchreports.biz/analysis-details/infusion-pumps-market-large-volume-disposable-syringe-ambulatory-and-implantable-global-industry-analysis-size-share-growth-trends-and-forecast-2013-2019
Infusion pumps are used to deliver therapeutic drugs and fluids such as plasma, dextrose and saline solutions, into a patient's body at a precisely controlled rate. These devices are efficiently used for infusion through several routes of administration such as intravenous, epidural, arterial, subcutaneous, peritoneal, enteral and intrathecal. The global infusion pumps market has witnessed significant growth in the past due to factors such as worldwide increase in number of patients with chronic pain, diabetes and cancer. This report provides an in-depth, comprehensive analysis of the global infusion pumps market from the three perspectives namely types of products, different applications and the major geographies.
To Downlaod Full Report With TOC: http://www.marketresearchreports.biz/sample/sample/193410
According to the type of products, the market is further segmented into five sub-categories namely large volume, disposable, syringe, ambulatory, and implantable infusion pumps. The report analyzes the market for various applications namely; analgesia, chemotherapy, diabetes, clinical nutrition and others. In addition to this, the global infusion pumps market has also been classified by the pumping channel type, into single channel and multiple channel infusion pumps. A detailed market analysis and forecast for these segments has been provided in this study, in terms of market revenue (USD million) for the period 2011 to 2019. The report also provides the compounded annual growth rate (CAGR %) for each product type and for geographic region for the forecast period 2013 to 2019, while market size estimations have been made considering 2012 as the base year and 2011 as a historical year.
UHT Milk Market - Global Industry Analysis, Size, Share, Growth, Trends And Forecast, 2013 - 2019
http://www.marketresearchreports.biz/analysis-details/uht-milk-market-global-industry-analysis-size-share-growth-trends-and-forecast-2013-2019
Increasing population, coupled with the poor cold chain infrastructure in the developing countries is driving the global UHT milk market. European countries have been among the largest UHT milk markets due to their less frequent shopping habits where UHT milk gives them access to storage for longer periods. On the other hand, the Asian countries, especially China, with the fast growing population and increasing urbanization are high growth UHT milk market.
The cheap private label UHT milk brands in Europe are encouraging the market growth in the financially weaker environment. However, a few restraints are posing challenge to the market growth. For instance, the milk quota in Europe is barring the producers to cross a certain level of milk production. Milk price to the producers has been another concern globally which they claim for their declining profit margins. Despite all these concerns, the UHT milk market in this region is experiencing increasing demand, but at a slower rate.
To Download Full Report With TOC: http://www.marketresearchreports.biz/sample/sample/193412
Despite the poor cold chain infrastructure in China, the UHT milk consumption in the country is around 70% of the total milk consumption, which lays more opportunities for the growth of UHT milk. Australia is also witnessing a growing UHT milk market. The new dietary trends is giving the UHT milk market a new dimension for growth as the industry finds its prospects in school children under the school milk programs run by several governments and the sportspersons who take UHT milk in the field and the office-goers, who consume UHT milk on the go.
About Us
Marketresearchreports.biz (http://www.marketresearchreports.biz/) is the most comprehensive collection of market research reports. Marketresearchreports.biz services are especially designed to save time and money of our clients. We are a one stop solution for all your research needs; our main offerings are syndicated research reports, custom research, subscription access and consulting services. We serve all sizes and types of companies spanning across various industries.
Contact US:
Office: United States
State Tower
90 State Street, Suite 700
Albany, NY 12207
Tel: +1-518-618-1030
E: sales(at)marketresearchreports(dot)biz