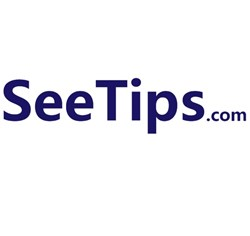 (PRWEB) April 07, 2014
SeeTips.com is a leader in the fashion industry, and many people consider it as the most recommended place to buy low-priced fashion shoes, dresses, cell phones, tablets and more. Today, the company announces its new collection of women's shoes. (http://www.seetips.com/archives/category/shoes)
"We are one of the largest online sources of shoes and dresses in the worldwide and every day thousands of visitors come to our online store. Our client base is unique in that the majority are young people." A spokesman for SeeTips.com says.
He adds, "We understand our revenue goals and high quality products and services have helped us a lot in acquiring new customers. Many people come back to us after their first orders. We have been receiving many positive responses from clients for many years."
About SeeTips.com
SeeTips.com provides high quality fashion products to the people worldwide, and it is well known for its leading marketing strategy. Their experts have been in the industry for many years, and now they present the information in an easy for its customers effectively to find the exact products they want. SeeTips.com aims to provide people with better products at cost-effective prices.
For more details, please visit: http://www.seetips.com/.