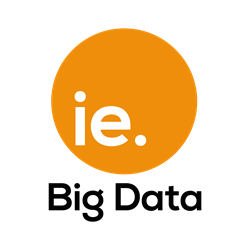 We have designed a program that includes some of the industry's most experienced and knowledgeable authorities
Philadelphia, Pennsylvania (PRWEB) April 08, 2014
Is our healthcare system producing a level of care that is proportionate to the amount of investment, technology and analytics available to meet the challenges for the future? How important is the integration of clinical, social, device and research data? While these questions can provoke any number of debates, it is certain that big data and analytics will play a significant role in the future of the healthcare industry.
The Big Data & Analytics in Healthcare Summit is taking place on May 15 & 16 in at the Doubletree by Hilton Hotel in Philadelphia. Attendees will learn how industry leaders are using big data to reduce waste, increase efficiency and improve patient care.
Exciting new technology, combined with growing collaboration and exchanges requires both payers and providers to stay abreast of current trends in healthcare analytics. Everybody across the healthcare ecosystem is turning to big data and analytics as a means of improving patient health.
"We have designed a program that includes some of the industry's most experienced and knowledgeable authorities," said Daniel Miller, International Events Director at Innovation Enterprise. "They'll discuss the many aspects and opportunities available through the effective use of big data."
The speaker line-up of over 25 leading executives includes: John Martin, Director, Information Management at Children's Hospital of Philadelphia. In his presentation "Defining and implementing Big Data Solutions", John will discuss how he uses a big data approach to manage and analyze vast amounts of integrated data. "From Data to Outcome" is the presentation topic by Eugene Kolker, Chief Data Office at Seattle Children's Hospital. Eugene will discuss how healthcare is transitioning from opinion-based decisions, to informed decisions based on data and analytics. Jesse Sturino, Head of Data & Analytics Architecture for R&D IT at GSK will present "Innovation, Agility & Generating Value Through Integration", discussing the principles and practices that the firm has followed to quickly mobilize the necessary capabilities to enable 6 key business and scientific areas of investigation across the R&D value chain. Jesse will explore the lessons learned and the future improvements that need to be made.
For a complete list of speakers, agenda and registration details for the Big Data & Analytics in Healthcare Summit visit: http://theinnovationenterprise.com/summits/bdhealth-philadelphia-2014
###
About *IE.: Innovation Enterprise Ltd, a CFO Publishing company is an independent business-to-business multi-channel media brand focused on the information needs of Senior Finance, Operations, Planning, Strategy, Decision Support & Advanced Analytics executives. Products include IE.Summits, IE.Finance, IE.Analytics, IE.Operations, IE.Strategy, IE.Membership and IE.Insights.
Whether it's delivered online, or in person, everything IE produces reflects the company's unshakeable belief in the power of information to spur innovation.