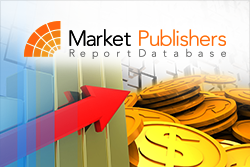 London, UK (PRWEB) April 07, 2014
At the end of 2013, the world internet protocol television (IPTV) subscriber base increased by around 23.7% in comparison with 2012, and reached 92.7 million. The world IPTV subscriber base is anticipated to reach 100 million subscribers by the end of H1 2014, with the number set to climb to 128 million by the end of 2014.
Presently, APAC is the biggest IPTV subscriber market. The regional IPTV subscriber base boasts 45.6 million subscribers, which is equivalent to just over 49% of the overall figure. Western Europe is the 2nd largest IPTV subscriber market across the world, with a subscriber base numbering 27.3 million in the end of 2013. In Southeast Asia and Latin America, though that IPTV services are now just in the introduction stage, the rapid deployment of domestic fiber networks in these regions is forecast to spur IPTV subscribers in the offing. As of the end of 2013, the Latin American IPTV subscriber base stood at 1.2 million.
Comprehensive research report "The Worldwide IPTV Subscriber Market, 1Q 2014" drawn up by Market Intelligence & Consulting Institute (MIC) is now available at MarketPublishers.com.
Report Details:
Title: The Worldwide IPTV Subscriber Market, 1Q 2014
Published: March, 2014
Pages: 32
Price: US$ 1,800.00
http://marketpublishers.com/report/media-entertainment/television-radio/worldwide-iptv-subscriber-market-1q-2014.html
The topical study focuses on IPVT subscribers who subscribe to the telecom operators' TV services with the use of IP broadband networks and TV sets, and also covers free, basic and paid channels. The report offers a comprehensive review of the IPVT subscriber market, uncovers accurate statistics illustrating the market performance during Q1 2011 – Q4 2013, and sheds light on the market scenario in Q1 2014. It grants access to an all-round market assessment by region and country, as well as contains a ranking of the world's top operators. Besides, the research study includes a brief forecast for the global IPTV market.
Reasons to Buy:

Enhance one's understanding of the world IPTV subscriber market scenario during Q1 2011 – Q4 2013.
Obtain access to accurate statistics on IPVT subscriber market performance.
Be ready to make right business decisions backed on the cutting-edge information.
Compare the IPTV subscriber market performance in different countries and regions.
Determine who stands where in the world IPTV subscriber market using the operators ranking.
Get an idea of the likely market development in the short-run.
More insightful research reports by the publisher can be found at MIC page.