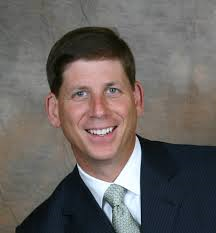 'We jump into the 'needle' and 'philosophy' differences and conveniently forget that the acupuncturist is totally defined by one intervention and that TDN is but one tool in an arsenal for physical therapists to consider.' - Dr. Larry Benz
Fayetteville, NC (PRWEB) April 08, 2014
Dr. Larry Benz, DPT, OCS, MBA, and co-owner of BreakThrough Physical Therapy (BTPT), has written a viral blog post, Trigger Point Dry Needling is Not #PhysicalTherapy, discussing the merits of trigger point dry needling (TDN) in the physical therapy world. The post comes at a time when controversy surrounding TDN is heightened and many state legislators debate whether PT's should be allowed to practice TDN.
Most of the confusion surrounding TDN and acupuncture comes from perceived similarities between the practices. Trigger Point Dry Needling is the insertion of a small gauge needle into "trigger points" on the body to directly treat the neuromuscular system. This causes favorable biochemical changes that help the body manage acute and chronic pain, as well as muscle dysfunction. Clinical research has shown that TDN can immediately improve range of motion, decrease pain, and improve function. TDN is always used as part of a comprehensive manual physical therapy plan.
"While the comparison to acupuncturists is the most frequently asked question to differentiate TDN and acupuncture, we jump into the 'needle' and 'philosophy' differences and conveniently forget that the acupuncturist is totally defined by one intervention and that TDN is but one tool in an arsenal for physical therapists to consider," wrote Dr. Benz.
According to the National Center for Complementary and Alternative Medicine (NCCAM), acupuncture is an ancient form of Chinese medicine that involves the stimulation of anatomical points on the body to relieve pain and increase "Qi", the body's natural energy. Like acupuncture, TDN uses a small gauge needle, but that's where the similarities end.
BTPT patients can expect to be seen within 24 hours of injury by an expert in injury prevention and treatment. If you suffer from low back pain, cervicogenic headaches, carpal tunnel, patellar tendonitis, and more, TDN may be a part of a treatment plan that's suitable for you. Call 336.274.7480 for more information on dry needling, or to book an appointment with one of our expert therapists.
About BreakThrough Physical Therapy (BTPT):
BreakThrough Physical Therapy (BTPT) is a private physical therapy practice with seven locations in Cameron, Greensboro, Fayetteville, Morehead City, and Winston Salem, North Carolina. BreakThrough Physios pride themselves in having advanced training in delivering hands-on treatment to achieve optimal results in a shorter timeframe for patients suffering from all orthopedic conditions. Common conditions treated include sports and work related injuries, neck and back pain, headaches, and muscle and tendon disorders. For more information, visit BreakThroughPTclinics.com.