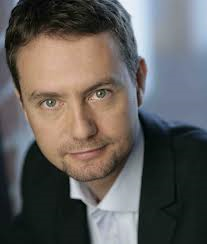 New York, New York (PRWEB) April 08, 2014
Dr. Konstantin Vasyeukevich, a Manhattan facial plastic surgeon has been awarded the "Expert Injector" designation by ExpertInjector.org, an association endorsed by the American Society for Aesthetic Plastic Surgery and the American Society for Dermatologic Surgery.
Dr. Konstantin specializes in facial plastic surgery; however many patients are successfully treated with non-surgical procedures. Botox, fat transfer, or other injectable treatments are appropriate and achieve the desired results, and this is where the Expert Injector achievement is so important.
With nearly 2000 successful facelifts performed Dr. Konstantin has demonstrated his artistry and expertise, and it hasn't gone unnoticed. Radiant Life magazine named him The Best Up & Coming New York Facial Plastic Surgeon; he has earned several Best Doctor and Patient's Choice accolades, as well as many other honors and awards.
A Doctor of Medicine graduate of SUNY, with advanced studies at Mount Sinai and Montefiore Medical Centers in Surgery and Plastic Surgery, Dr. Konstantin is eminently qualified to diagnose and prescribe the best course of treatment to achieve the best results.
See Link:
http://www.expertinjector.org/expert/887/konstantin-vasyukevich
Contact:
Konstantin Vasyukevich, M.D.
46 East 82nd Street | New York, New York 10028 | 212-380-3634