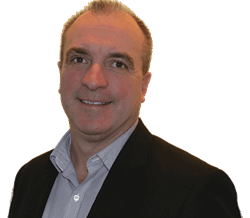 The Showcase is one of the most important business events in Ontario and London every year and we're pleased to lend our support and participate.
London, Ontario (PRWEB) April 07, 2014
Mark Donais, CEO and founder of Entry Software Corporation, invites all guests of London Technology Showcase 2014, April 9–10, to visit the company's booth. Entry Software team members will present and explain the enhanced value of the latest version of its TeamHeadquarters software v. 7.0, and its greater array of tools to help IT managers improve project efficiency and effectiveness.
"The Showcase is one of the most important business events in Ontario and London every year and we're pleased to lend our support and participate," said Donais. "It's essential that we spend time with the people and companies that rely on enterprise IT infrastructure to operate and grow their businesses. We want to learn directly from executives and IT managers what they need to maximize the value of their IT and its contribution to their bottom line."
According to Donais, Entry Software will also be sharing the results of its 2014-commissioned study, conducted by IMTS, a market research firm in Austin, Texas. More than 150 IT managers and corporate executives at U.S.-based firms in the educational, hospital and manufacturing sectors were extensively interviewed. Their responses revealed that 37 percent of them were dissatisfied with the additional amount time required to complete their IT projects.
In addition, 55 percent of those interviewed said that "reporting project status" was the #1 productivity drain on their IT resources, which resulted in IT projects requiring more time than originally estimated.
"We want to show the guests at our booth and anyone with whom we talk during the Showcase that we developed TeamHeadquarters v. 7.0 to address these very issues," added Donais. "A major enhancement of version 7.0 was the inclusion of ITIL (Information Technology Infrastructure Library). By utilizing this compilation of best practices for ITSM, IT managers have more control of scheduling, time and resource allocations and the productivity of their teams."
A complete presentation of Entry Software's research is available at: http://www.entry.com/imts
Entry Software principals and developers at London Technology Showcase 2014 will also show attendees how they can access and acquire a free PDF version of the company's newest e-book, An IT Managers Guidebook to Implementing ITIL, at http://signup.entry.com/download-it-managers-guidebook-to-implementing-itil.
About Entry Software Corporation
Entry Software Corporation is a leader in providing effective work management solutions to various industries around the globe. Its product, TeamHeadquarters, is a fully integrated palette of unique solutions for IT, Product and Service departments. TeamHeadquarters creates value through cost reduction, improved operating efficiency and enhanced customer communications.
About London Technology Showcase 2014
The London Technology Showcase is an educational forum for companies based in Ontario, other provinces of Canada, the U.S. and the world. Here, they can learn about emerging technologies that can improve the way they do business and their outcomes. It's also an opportunity for technology companies in Southwestern Ontario to build relationships with companies that would benefit from these companies' products and IT expertise. The 2014 Showcase is being held at the Best Western Lamplighter, April 9–10. Registration and other information can be found at http://www.technologyshowcase.ca.