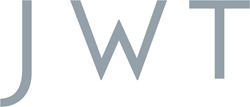 Sharing this story with a friend literally reduces the suffering the child in this film is experiencing. That's a powerful metaphor for how we can end bullying by sharing experiences and talking about it.
Singapore (PRWEB) April 07, 2014
The Coalition Against Bullying for Children and Youth (CABCY), JWT Singapore and XM Asia have launched "Share it to end it," an innovative social media activation campaign designed to raise awareness and spark a conversation on bullying.
"We need to break the silence on bullying in Singapore. Victims are typically afraid or embarrassed to talk about it. It has been commonly reported by children and families that they have often been told to "learn to live with it" or "not be too sensitive" or "try to fit in" when the bullying was obviously an endless torment on a daily basis," said Esther Ng, founder of CABCY. "They don't realize how serious this has become. Bullying is not just a bit of teasing. It's real physical and emotional abuse."
JWT Singapore and XM Asia have created a 100-second illustration film for CABCY that portrays a bullying victim's silent suffering. The film, which is hosted at http://www.shareittoendit.com, gets shorter by a millisecond each time it is shared on Facebook and will disappear after 100,000 shares, ending the victim's misery.
Once the film is wiped out, only the last frame, which people can still share on Facebook,will remain, encouraging people to continue the conversation. The site itself also provides links to CABCY's website http://www.cabcy.org.sg, where victims, families and educators can tap a host of resources, including training seminars and e-counseling.
"This campaign is quite counterintuitive. Typically social media campaigns use collective social power to grow or spread a video, but we want people to wipe it out by sharing it," said Juhi Kalia, Executive Creative Director at JWT Singapore. "Sharing this story with a friend literally reduces the suffering the child in this film is experiencing. That's a powerful metaphor for how we can end bullying by sharing experiences and talking about it."
Singapore recently passed a new anti-harassment law that criminalizes bullying of children and cyberbullying, among other acts, a move that indicates how serious the matter has become.
"I don't think a lot of people know the extent of bullying - how prevalent it is, how bad it is, and how the children are affected by it," said Member of Parliament Dr. Lily Neo. "I like the campaign, because it's a way to get the word out about it. Hopefully more people will talk about it and it will make people aware of it and will help reducing the suffering."
ABOUT CABCY
The Coalition Against Bullying For Children And Youth (CABCY) is a voluntary society set up in 2005 to help children, youths and adults recognize the different forms of bullying, its effects on the victims and what can be done to help reduce or prevent bullying.
CABCY exists to be a resource for children, youths, parents, teachers, child workers, social workers, counselors and other stakeholders who work with children and youths to obtain help and advice on issues concerning bullying. You can find out more about us at http://www.cabcy.org.sg.
ABOUT JWT
JWT, the world's best-known marketing communications brand, has been inventing pioneering ideas for the past 150 years. Headquartered in New York, JWT is a true global network with more than 200 offices in over 90 countries, employing nearly 10,000 marketing professionals. JWT consistently ranks among the top agency networks in the world and continues a dominant presence in the industry by staying on the leading edge—from producing the first-ever TV commercial in 1939 to developing award-winning branded content today.
JWT opened its first office in Asia in 1929, and today employs over 3,800 people in 53 offices across 18 countries in the region. JWT's parent company is WPP (NASDAQ: WPPGY). For more information, please visit http://www.jwt.com and follow us @JWT_Worldwide.
ABOUT XM ASIA
Born in 1995, XM Asia (http://www.xm-asia.com) is one of Asia's first and largest digital agencies. XM has created effective, innovative and award-winning strategies for companies across Southeast Asia for over 16 years, and continues to serve as a pioneer in the digital marketing space.
The agency's mantra is to deliver optimized digital experiences and strategies that enable their clients to build deeper consumer conversations with maximum ROI. To accomplish this, XM delivers a full range of proven digital marketing and technology consulting services. These range from business intelligence to platform development, consumer insights to user experience, rich internet application development to social media management, as well as data analytics and channel optimization.
XM clients across the region include Ford, MasterCard, HP, Economic Development Board of Singapore and the Singapore Tourism Board. XM Asia is Adobe's first and only business partner in Asia.
XM Asia is a JWT company, and part of the WPP group.